Deborah D. Hoover
President & CEO, The Burton D. Morgan Foundation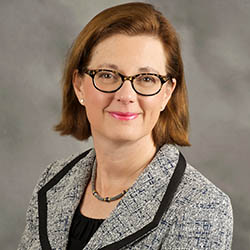 Deborah Hoover has served since 2007 as President and CEO of The Burton D. Morgan Foundation, a private foundation based in Hudson, Ohio, with a mission to champion the entrepreneurial spirit. Ms. Hoover was instrumental in establishing the Foundation's Northeast Ohio Collegiate Entrepreneurship Program, a Kauffman CampusesSM Initiative, to spread entrepreneurship across liberal arts campuses; and in bringing the Blackstone LaunchPad Program to the Northeast Ohio region in partnership with the Blackstone Charitable Foundation.
She spearheaded the Morgan Foundation's decision to establish the Entrepreneurship Education Experiment, a research institute that advances the field of entrepreneurship education through leading edge research projects and programs. Ms. Hoover received the Northeast Ohio EY Entrepreneur of the Year Award in 2014 in the Educational Services & Nonprofit category.
Ms. Hoover served from 2013-2015 as Chair of the Fund for Our Economic Future, a philanthropic collaborative created in 2004 to advance the economic competitiveness of Northeast Ohio and she continues to represent the Fund on the Team NEO Board of Directors. She is Chair of the Advisory Council for the Foundation Center – Cleveland and in April, 2014 was elected to the national Board of The Foundation Center, the leading source of information about philanthropy worldwide. Ms. Hoover serves on the Board of Trustees of Western Reserve
Academy in Hudson, Ohio and on the Board of Trustees of The Norman Rockwell Museum in Stockbridge, Massachusetts.
Ms. Hoover earned her B. A. from Williams College and a Masters in the History of Art from the University of Chicago. She continued graduate studies at George Washington University National Law Center where she earned a J.D. degree and was a member of the Law Review. She is a member of the bar in the District of Columbia, New Hampshire, and Ohio. In 2004, Ms. Hoover completed the "Governing for Non-Profit Excellence Executive Education Program", and in 2010 she completed the Performance Measurement for Effective Management of Nonprofit
Organizations, both held at Harvard Business School. Ms. Hoover holds an honorary Doctor of Humane Letters from Baldwin Wallace University.
---
Anne E. Nelson
Assistant Dean of Undergraduate Programs and Student Services Monte Ahuja College of Business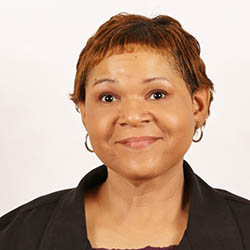 Anne Nelson is the assistant dean of undergraduate programs and student services of the Monte Ahuja College of Business at Cleveland State University.
Nelson is responsible for developing and implementing strategies for generating and maintaining enrollment for all College undergraduate academic programs and working with faculty to enhance the business education curriculum; oversees the College's undergraduate student engagement services from leading the Undergraduate Academic Advisement Office, to creating career development – exploration programs, and administering the College's Scholarship Program and Petitions – Academic Standard Program. In addition, she supports and develops funding opportunities to enhance student engagement programs and scholarship needs. Currently, undergraduate enrollment has grown by 7 to 10 percent each year over the last three years.
Previous to her promotion as assistant dean in 2013, Nelson held several positions at Cleveland State University. In 2008, Nelson joined the College of Business as an academic advisor for undergraduate students was promoted in 2010 to assistant director of undergraduate programs and advising. Nelson has developed many initiatives to help the College of Business undergraduate programs grow and provide innovative student engagement programs. Listed below is a brief list of some of those initiatives:
In spring 2013, she proposed and developed the General Business BBA Online Degree Completion Program for adult students (the program launched in fall 13)
Creation of the Business Freshman Leadership Scholarship – gift students yearly to stay on track and finish in four or five years
Co-designed with two faculty members three business based General Education courses for
students outside the College of Business
Created the Business Professional Mentorship Program (fall 2013) – won the President's Excellence in Diversity Award.
Created the Freshmen & Sophomore Association. An estimated 96 percent of the members maintained a GPA of 2.5 or higher
Developed the first ever Business Internship and Co-Op Expo (fall 2014) – Over 30 employers attended and more than 350 students attended the program.
Created KeyBank Day, Women in Business Program and the Banking Industry and Workforce Symposium
Facilitated workshops regarding: Study Skills, Career Readiness and Career Engagement
In 2006, during Nelson's time with the CSU First Year Experience Office she created the Focus Center, the first ever CSU academic support resource center designed to assist CSU first year students with the challenges that many college students face with the adjustment to college life. The success of the Focus Center lead to a newly created fulltime position of Coordinator for the Center and Anne served in this position from 2005 to 2007. Also, the Focus Center received the 2006 Innovative Higher Education Program Award from the Ohio College Personnel Association.
Nelson started her career in higher education at John Carroll University and has served Cleveland State students since 2001.
Nelson is active in professional associations related to student affairs, business education, student retention issues and advisement services. She serves on several College of Business and Cleveland State University committees. Also, she has presented her research findings regarding academic advisement, student engagement programs and student retention issues at professional conferences on the national, regional and local level. Created by A. Nelson – Sept. 2015
---
Cecilia H. Render, M.Ed.
Executive Director of the Nordson Corporation Foundation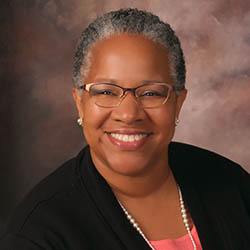 She has been at the Foundation since 1999 starting as the Program Officer. Prior to Nordson, Cecilia was employed in the field of education. She is actively involved in the Philanthropy Ohio Education Advisory Committee and Corporate Funders group, ReacHigher, the Lorain County P-16 council and the STEM education workgroup with the Association of Corporate Contribution Professionals. She has worked as an advisor for Cleveland Scholarship Programs and the Educational Opportunity Program at Tri-C. Cecilia has also been a part-time instructor at Cleveland State University in the School of Education. She holds a M.Ed. from CSU with a
concentration in Adult Learning and Development and a B.A. in Psychology with a concentration in Child Development from Smith College. Cecilia is the 2015 Leadership Lorain County Eric Nord Award for Excellence in Leadership awardee. She has also just joined the board of Philanthropy Ohio.
---
William Holdipp Jr.
Interim Executive Director of the Consortium of African American Organizations (CAAO)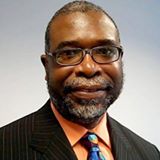 William is a firm believer that everyone should have access to opportunities and the importance of reaching back to help others. He has dedicated his talents and training to helping others. Born and raised on the island of Bermuda, his passion for helping others came about in his early 20's when he was volunteering for Amnesty International, a human rights organization. During this time, William had the opportunity to advocate for people around the world that were suffering from various human right violations. William eventually got more involved with Amnesty International when he joined the board of AI Bermuda. During this time, William got the opportunity to organize international campaigns for various countries including Cuba, China, Sierra Leone, and the United States. In his role as Interim Executive Director of CAAO, William oversees the various areas including marketing, fundraising, program development, recruiting of member organizations, HR management, and accounting for the organization. Among his notable accomplishments includes being part of an international selection committee to hire an Executive Director for the Caribbean region of Amnesty International, graduating from Bermuda College, founding member of the Tibet Interest Group of Bermuda, graduating from Cleveland Bridge Builders and Neighborhood Leadership Cleveland. William is also a published author with Smart Business Cleveland Magazine. Mr. Holdipp currently serves on various committees in Cleveland which includes the Global Cleveland African American Committee (Vice Chair), Neighborhood Leadership Cleveland Alumni Committee (Co-Chair), and the Cleveland State Diversity Advisory Group. William is also a certified life coach working with people from the various neighborhoods in Cleveland.
---
Michael C. DeAloia
Tech Czar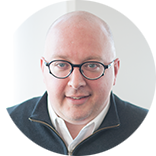 Michael DeAloia ia a seasoned business executive who thrives on accomplishment and making immediate and profitable change happen. He has more than fifteen years experience partnering with organizations to develop business and economic growth initiatives. Through his work at several start-up and emerging growth companies in Northeast Ohio, Michael has gained an extensive understanding of the culture and needs of high-growth companies, with a particular focus on technology. Michael uses his extensive network to foster relationships that help companies move their initiatives forward. Central to his success is his creative use of resources and talent to achieve organizational goals. Michael is currently the tech columnist for the Plain Dealer and Chief Evangelist of Designing Interactive. Perhaps best known for his term at the City of Cleveland as the Senior Executive for Technology Development, or "Tech Czar," where he was responsible for the economic development of the technology industries in the City.
During his tenure as the "Tech Czar," Michael was able to recruit 37 tech companies into the City of Cleveland, which brought or created nearly 1,000 jobs. He was also instrumental in developing the e-Tech Hatchery, Hanna Tech Hotel, Idea Center and the Tyler Elevator Complex as tech hubs for the City. Michael was recently the Regional Vice President (RVP) for the Cleveland operations of Expedient, a Pittsburgh, PAbased data collocation and managed services company. As RVP, he had P&L responsibility, de facto sales director, marketing functionality and control of operations. The Cleveland region experienced nearly $24.0 million in sales in 2013 under Michael's management. Recently, Michael was an Executive Producer of the culinary documentary film The Steel Fired Story of Chef Nowak. He was also the Co-Founder and CFO of BlueBridge Networks, a Cleveland, OH-based provider of data center services. Michael also Co-Founded and is an investor in EmergingChefs.com, a Cleveland, OH-bases culinary event company. He also worked for LNE Group, FIT Technologies, Saltz, Shamis & Goldfarb, Ernst & Young, National City Venture Capital and National City Bank.
He has also spoken at numerous national economic development, technology and social media events including – NOTACON, Gov 2.5, the Online Marketing Summit and the Cool Twitter Conference – and many others. He has appeared on the Fox News channel's John Stoessel Show and was included in the Drew Carey supported Reason Foundation documentary on Cleveland titled Reason Saves Cleveland. He is the author of "Lost Cleveland," which was published by History Press in late 2010. His third history book, also published by History Press, "Lost Grand Hotels of Cleveland" was published in September 2014. Michael also manages the Tech Czar Notes blog (www.techczarnotes.tumblr.com). Michael earned his MBA from Case Western Reserve University and his Bachelors degree from Xavier University. He currently lives in Lakewood, OH with his fiancé and their baby daughter.
---
Jarryd Huntley
Entrepreneur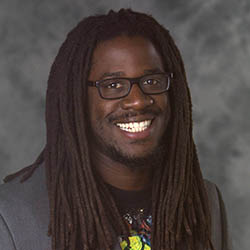 Jarryd Huntley, a Software Engineer at PNC Financial Services, is a leader and entrepreneur in Cleveland's growing video game industry, as well as an Adjunct Professor of Computer Gaming and Simulation at Lorain County Community College. As the head organizer for the Cleveland Game Developers Group, Jarryd has presented at multiple expos, taught workshops, and organized hackathons/ game jams for the group. Driven by his successes and the growing community, Jarryd is continuing to expand his entrepreneurial ventures by developing a new game: Art Club Challenge (available soon for Apple and Android mobile devices.)
---
Mel McGee
Founder and CEO of We Can Code IT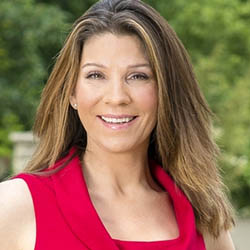 Founder and CEO of We Can Code IT, Crain's Cleveland 2014 Woman of Note, author, and software engineer with nearly 20 years of professional experience, Mel has worked with hundreds of clients over the years to develop software solutions. Her programming experience translated to the classroom nearly as soon as she began coding.
Mel's knowledge of the IT industry and over 20 programming languages serves as a launchpad to motivate, mentor, and educate students in computer science and engineering. Her main objectives are to add fun & increase diversity in computer science. Her company, We Can Code IT, concentrates on motivating, mentoring, and educating those from low to moderate incomes in computer science and engineering. We Can Code IT's progressive, collaborative coding boot camp approach trains adults to program and helps find them lucrative careers in IT in months, not years.