Ilene Frankel, Executive Director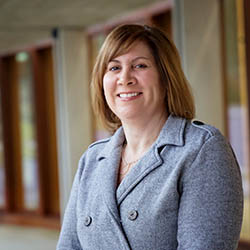 Ilene is passionate about giving young people the chance to learn about and experience entrepreneurship. In the fall of 2021, she became Executive Director for Young Entrepreneur Institute, as YEI's founder, Greg Malkin, shifted to an emeritus role. In her position, Ilene leads the entrepreneurial programming and ecosystem building teams at YEI, working with educators, schools, networks and entrepreneurial education program providers in Northeast Ohio and beyond. She also serves as the head of K-12 entrepreneurial programming at University School.
Ilene joined Young Entrepreneur Institute in 2012 to focus on helping high school educators build engagement with entrepreneurship education activities. Since 2015, she has led the development and growth of Enspire, the annual professional development conference for educators that's organized in partnership with Burton D. Morgan Foundation.
Ilene has more than twenty years of business and marketing experience – most notably as Marketing Director at Cole Vision Corporation, and also advising start-ups in the Cleveland area. Ilene is a former Trustee of the Rainbow Babies & Children's Foundation, where she served on the board for nine years.
Ilene holds an Economics degree from The Wharton School of the University of Pennsylvania.
---
Jessie Jones, Director of Strategic Partnerships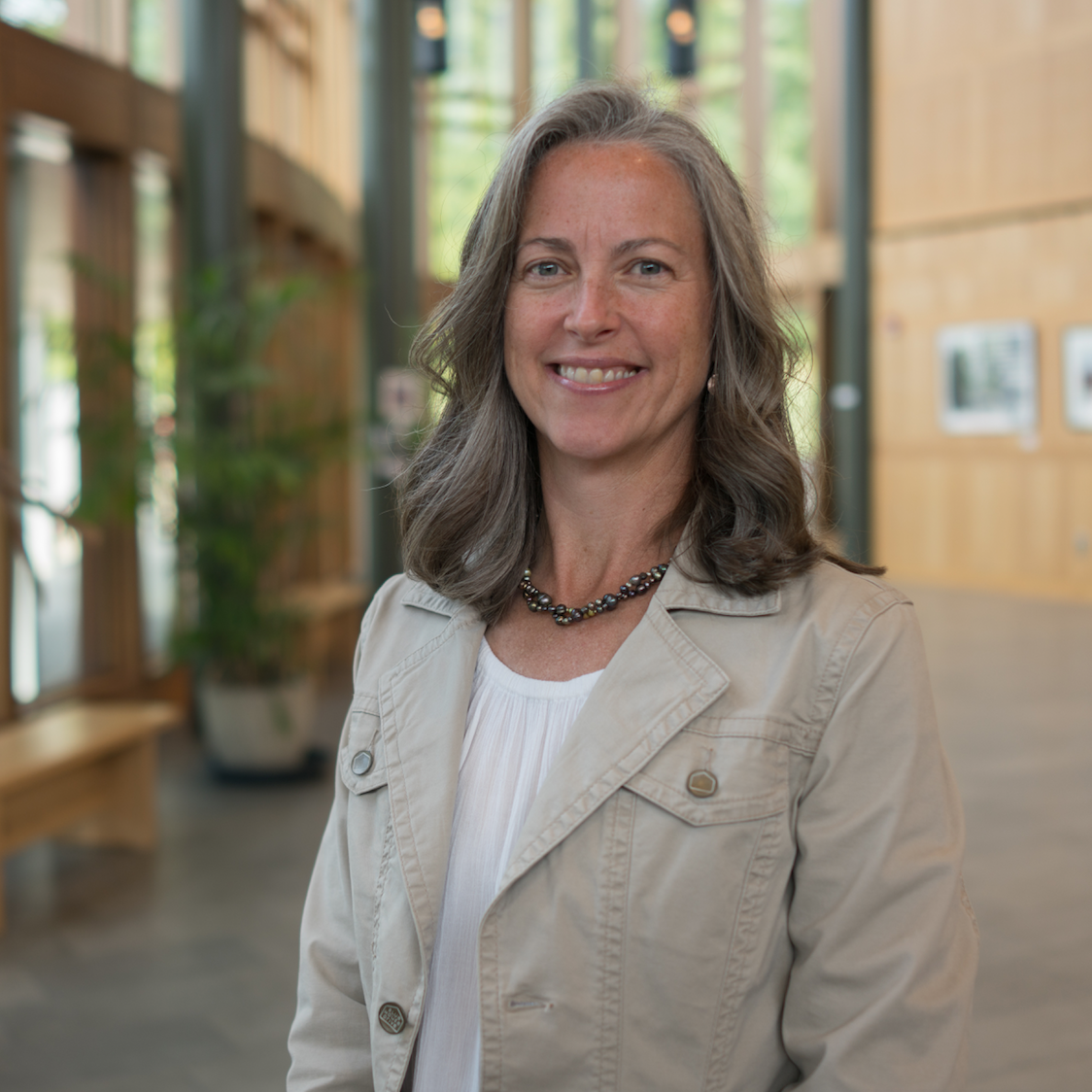 Jessie is enthusiastic about entrepreneurship education as a way to empower students to make positive change in their lives and their communities. As Director of Strategic Partnerships, Jessie cultivates and nurtures relationships with regional and national level organizations that serve youth, provide entrepreneurship content and experiences and support the advancement of youth entrepreneurship in the K-12 space. She also speaks and teaches nationally about the value and impact of early experiences with entrepreneurship. Prior to joining YEI in 2012, Jessie spent ten years as a technology and business consultant. She started her first business at age 12, catering dinner parties.
Jessie holds an MS in Civil Engineering from The Ohio State University and a BA in English from Guilford College.
---
Jessica Dragar, Senior Outreach and Engagement Manager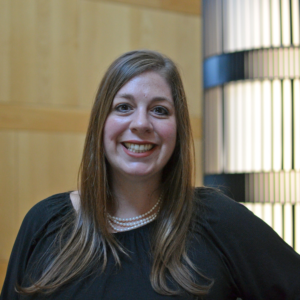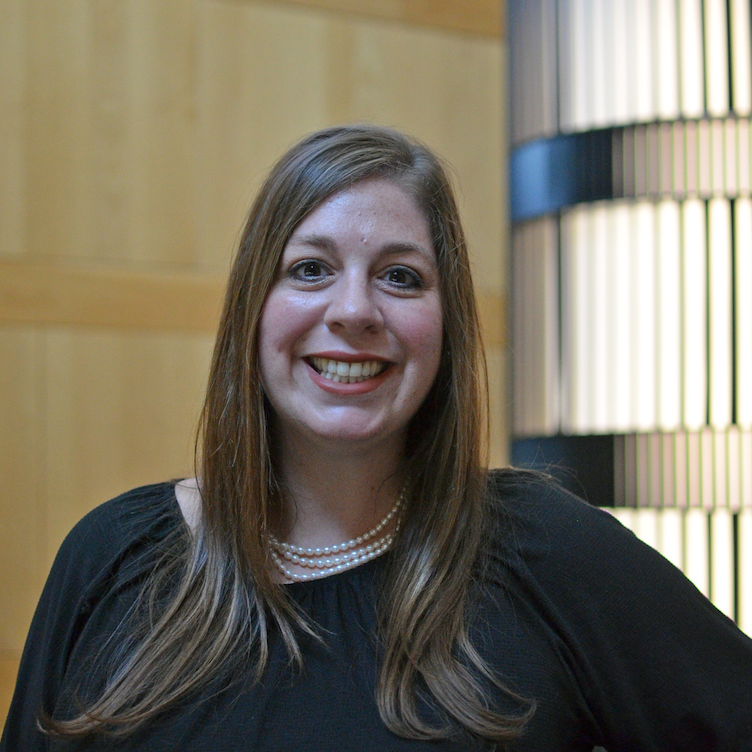 Jessica's passion for engaging the community and supporting youth programming, is her driving force to connect students and educators to entrepreneurial resources. The Young Entrepreneur Market provides K-12 students with real-world selling opportunities at community events and area farmers markets. This unique program, with hands-on experience, helps to develop critical hard and soft skills that are needed for future success.
Prior to joining the Young Entrepreneur Institute, Jessica was an integral part of the Ohio Treasurer's Office. During this time, she held numerous regional and statewide roles in Economic Development, Financial Education and Public Affairs. She is an experienced community connector, educator and program manager.
Jessica holds a BS in Human Ecology from The Ohio State University.
---
Katy Nozar, Director of Development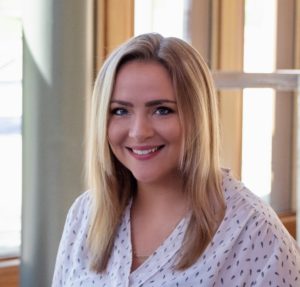 Katy joined the YEI team in Spring 2022 as Director of Development. In her newly created role, she is responsible for cultivating relationships with current and potential funders to support the mission of Young Entrepreneur Institute.
Katy is excited to use her passion for relationship-building and communications to enhance the work of YEI. Though new to the entrepreneurship education ecosystem, she believes wholeheartedly in the impact entrepreneurial programming can have on a child's learning, development, and future.
Her career in development has allowed Katy to have fulfilling experiences fundraising for impactful organizations such as EDWINS Leadership & Restaurant Institute, Michigan Medicine at the University of Michigan, and the Make-A-Wish Foundation. In her free time, she enjoys spending time with friends and family, spoiling her pets, and taking hikes in the Cleveland Metroparks.
Katy holds a bachelor's degree from Bowling Green State University.
---
Kelly Biggar, Senior Program Manager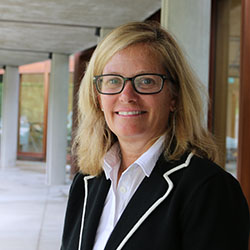 Kelly believes in entrepreneurial experiences for youth as a way to develop life skills, gain real world experience, and connect with other students. As Program Manager for Afterschool, she works to share entrepreneurial programming with afterschool and out-of-school organizations nationwide. Through our signature Young Entrepreneur Pitch Challenge program, Kelly teaches, coaches and consults with educators to bring the entrepreneurial mindset to K-12 students.
Prior to joining Young Entrepreneur Institute, Kelly worked as an administrator in University School's Athletic Department. She has extensive experience working in the Cleveland real estate market, in both property management and sales. Kelly started her career in customer service management with Progressive Insurance.
Kelly holds a BS in Consumer Economics from the University of Vermont.
---
Dr. Marion Dunagan, Program Director, Northwest Arkansas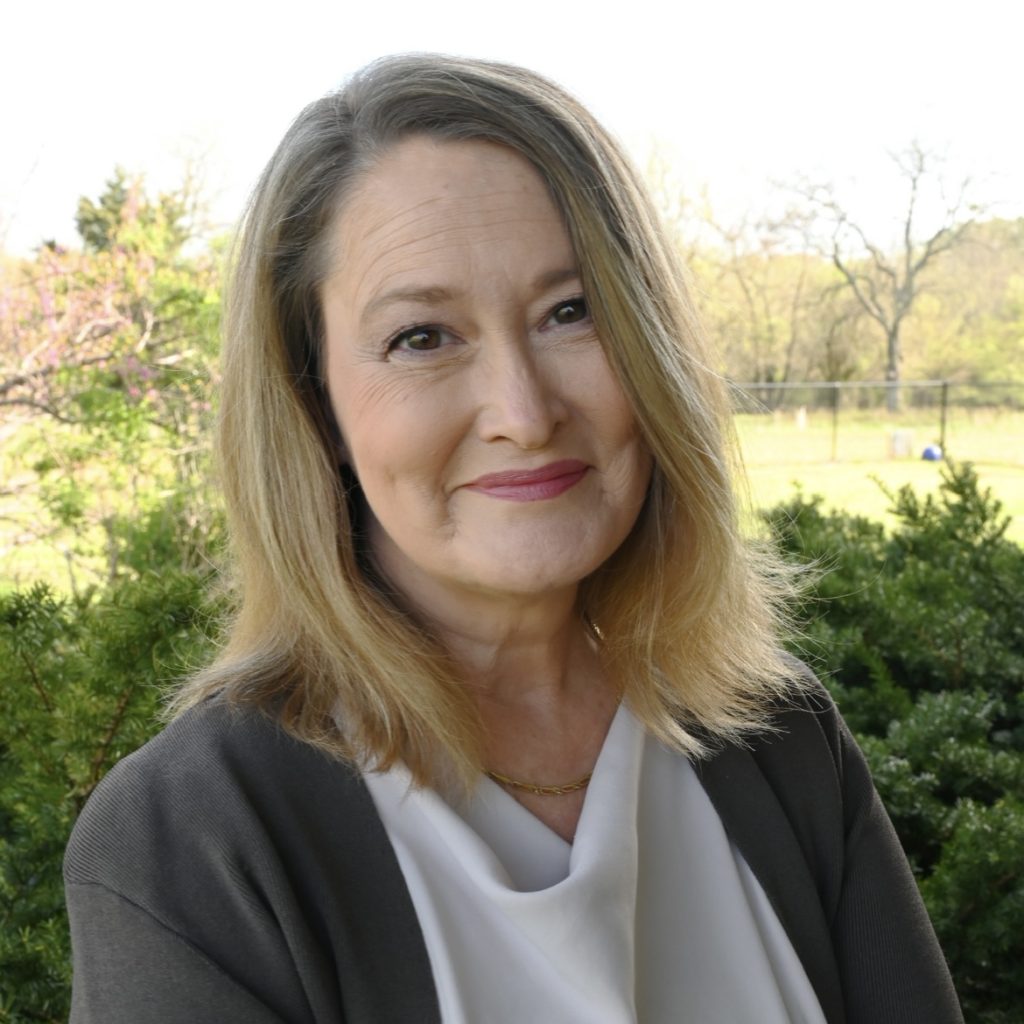 Marion's passion for service and education has led to a lifetime dedicated to bringing access and opportunity to students of all ages. With experience in K-12, community college, regional institutions, and a Research I university, Marion has worked with many students, from 7th graders learning to shake hands to Ph.D. students studying entrepreneurship. Most notably, Marion served as Assistant Dean for Graduate Programs at the Sam M. Walton College of Business for over a decade, honing her interest in entrepreneurship and business plan competitions and allowing her to develop a large network focused on the Northwest Arkansas start-up community.
A native of Fayetteville, Arkansas, Marion has worked extensively with the collegiate entrepreneurship ecosystem in Northwest Arkansas and now leads YEI's newest program funded by the Walton Family Foundation. Tasked with growing the K-12 entrepreneurship ecosystem, Marion is available to consult with K-12 teachers looking for the perfect entrepreneurship curriculum for their classroom, curriculum providers who would like to join YEI's effort, and community partners focused on improving K-12 education in Northwest Arkansas.
Marion holds an earned doctorate in Workforce Education, a master's degree in English Literature, and a bachelors in forensic anthropology, all from the University of Arkansas.
---
Liz Nusken, OST Program Manager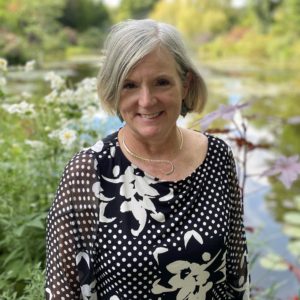 Liz Nusken is a passionate advocate for out-of-school time programs. Children, youth, and teens spend more time out of school than in, and she knows how learning experiences that take place outside of the traditional school day can be transformative for young people.
For the past four years, she has worked as a consultant for the Ohio Afterschool Network (OAN), in partnership with the Young Entrepreneur Institute, to bring entrepreneur education to summer and afterschool programs across Ohio. Liz's consulting work also includes grant writing and program evaluation.
Previous professional experiences include being a Technical Advisor for the YMCA of the USA's Evidence-Based Youth Development initiative, directing the Ohio Afterschool Network and the Ohio Child Care Resource and Referral Association's Afterschool Initiative, fundraising and volunteer management in corporate community relations, healthcare, and education.
Liz holds a Bachelor of Arts in Philosophy from Miami University.
---
Dr. Celena Roebuck, Program Manager and US Teacher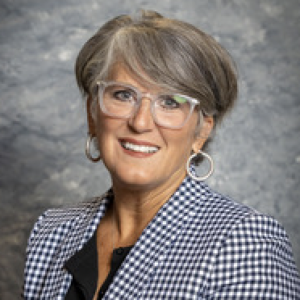 Dr. Celena Roebuck joined US in January 2023 to teach History of American Capitalism and support the Young Entrepreneur Institute team a Program Manager. She will add Microeconomics to her teaching schedule this year.
Dr. Roebuck has more than 30 years of teaching and leadership experience, primarily in public school career and technical education. She is passionate about helping students make informed choices about career pathways – a devoted career influencer!
Prior to coming to University School faculty, Dr. Roebuck was a Superintendent of Cuyahoga Valley Career Center (CVCC) in Brecksville, Ohio. In recent years Dr. Roebuck has been the Manager, MBA Programs for Cleveland State University and prior to this she worked for ideastream® as the Manager of Educational Content and the Statewide Project Lead for the nationwide American Graduate Getting to Work initiative. Dr. Roebuck also teaches within the Master's in Educational Leadership and Principal Licensure Programs for the Center for Educational Leadership at Cleveland State University and business courses within the Monte Ahuja College of Business on evenings/weekends.
Dr. Roebuck holds a Doctorate in Educational Leadership from Ashland University, an MBA from Cleveland State University, and a BS in Secondary Education, Career and Technical Business Education from Kent State University.
---
Robin Eisen, Special Projects Manager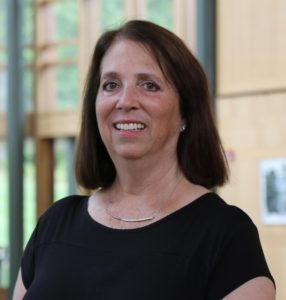 As YEI Special Projects Manager, Robin is the go-to person for development of new programs and activities. In 2018, she created the framework and operations for the Enspire Mini-Grant program, now YIPPEE Exchange, which awarded small grants to more than 350 educators for entrepreneurial education support. In addition, Robin leads all YEI monthly Power Hours for educators, trains educators and students on the art of elevator pitching, and is our resident entrepreneurial game master.
Robin has more than 20 years of experience in community building, fundraising, and marketing in the commercial and non-profit sectors. She has a passion for social justice and created TeenUp CLE, a camp for middle and high school students.
Robin has been a board member of Youth Challenge for more than ten years, and a board member of Champions for Charity for the past five years.
Robin holds an MBA from Northeastern University and a BA from Indiana University.
---
Mary Schoen, Project Manager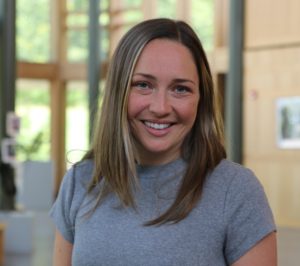 Mary, who has been affiliated with YEI in a variety of roles since 2014, works closely with the YIPPEE Exchange web development team on project administration and technical testing. Mary is a skilled project leader with a great knack for streamlining complicated projects. In addition to her work with YIPPEE Exchange, Mary manages YEI special projects. Outside of her work at YEI, Mary enjoys teaching yoga and mindfulness, as well as supporting other entrepreneurial ventures.
Mary holds a dual BA in Psychology & Sociology from Hunter College, City University of New York.
---
Evan Yule, Marketing and Technology Assistant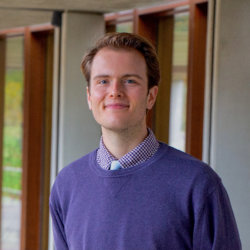 As YEI Marketing and Technology Assistant, Evan has a hand in a wide variety of projects, including a focus on YEI newsletter and social media. He hopes to make a positive impact on an individual and community level by providing support for each of YEI's endeavors.
Evan's drive for spreading the entrepreneurial mindset is rooted in personal experience. As a young participant in multiple entrepreneurship workshops, he gained an appreciation for the impact that early exposure can have. His recent time selling at local farmers markets helped to solidify the passion he has for building relationships with local merchants and customers.
Evan holds a BA in Strategic Communications from The Ohio State University.
---
Patty Owens, Young Entrepreneur Market Coordinator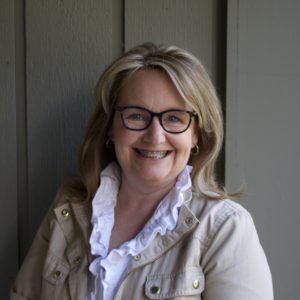 Patty joined the YEI team in September of 2022 but she is no stranger to the Young Entrepreneur Market program. As a parent of a student-entrepreneur, she knows first-hand the positive impact YEI programming can have on students.
In addition to her passion for youth entrepreneurship, Patty is also an entrepreneur herself, having started her own marketing and events business seven years ago. Prior to starting her own business, she spent 15 years in various marketing communication roles with PricewaterhouseCoopers and Complient Corporation, a Solon-based health and safety solutions start-up.
Patty is a Trustee of the Rainbow Babies & Children's Foundation and a former Trustee of the Aurora Schools Foundation.
Patty holds a BS in Business Administration from John Carroll University.
---
George Heath, US Teacher, Economics & Entrepreneurship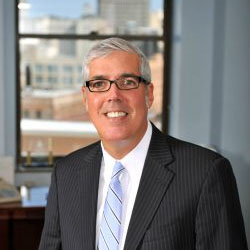 George translates his diverse business experiences into stories that educate and inspire students in the classroom, not only at University School, but at Miami University, the State University of New York, Clemson University, and elsewhere. George retired from Sherwin-Williams where he was a Group President with over 7,000 employees in North and South America, Europe, and Asia. As President, he helped grow the business from $1.6 billion to over $3 billion in just 5 years. Before becoming a President, George led sales and marketing teams at Sherwin-Williams, PPG Industries in Pittsburgh, Axeda, a venture-funded startup in Boston, and at Thermovation Engineering, an equipment manufacturer in Cleveland that grew more than 1,900 percent during George's tenure, winning five consecutive Weatherhead 100 Awards.
George holds a MBA from Miami University and a BFA from Bowling Green State University.
---
Greg Malkin, Founder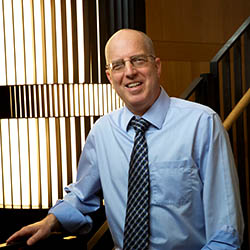 Greg is a serial entrepreneur who began his entrepreneurial journey in high school. In 1983, he founded Technical Software, Inc. and served as its president until selling the business to a public company in 2000. Greg was an Inc. Magazine Entrepreneur of the Year Finalist and for seven years in a row his company was a Weatherhead School of Management Top 100 Growth Company.
In 2005, Greg founded the Young Entrepreneur Institute to focus on K-12 entrepreneurship education. Greg has won numerous awards for his work with entrepreneurship education including the Teacher of the Year by the Network for Teaching Entrepreneurship; Outstanding Entrepreneurship Educator by the Consortium for Entrepreneurship Education; Ernst & Young Entrepreneur of the Year finalist; National Federation of Small Business (NFIB) Entrepreneur Educator of the Year; and the Leavey Award for Excellence in Private Enterprise Education by the Freedoms Foundation.
He retired as Executive Director of YEI in 2021 and continues to act as an advisor to the organization while running his latest entrepreneurial venture, Model Landmarks.
Greg holds a MEd from Ursuline College and a BS from Massachusetts Institute of Technology.