Burton D. Morgan Foundation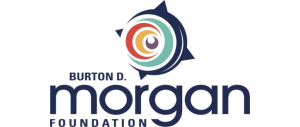 Burton D. Morgan Foundation is a private foundation established in 1967, whose mission is to champion the entrepreneurial spirit. To advance the mission, the Foundation supports entrepreneurship and entrepreneurship education programs and initiatives at the youth, collegiate, and adult levels. A legacy of founder and entrepreneur Burton D. Morgan (1916-2003), the Foundation leverages its grant and staff resources to connect the people, ideas, organizations, and opportunities that comprise the vibrant and growing entrepreneurial ecosystem in Northeast Ohio.
---
Walton Family Foundation

The Walton Foundation is a family-led foundation that tackles tough social and environmental problems with urgency and a long-term approach to create access to opportunity for people and communities. They work in three areas: strengthening the connections between K-12 education and lifelong opportunity, protecting rivers, oceans and the communities they support and advancing their home region of Northwest Arkansas and the Arkansas-Mississippi Delta. The Foundation's vision is to live in a world where people can accomplish anything when they have opportunity and encouragement.
---
Charles Stewart Mott Foundation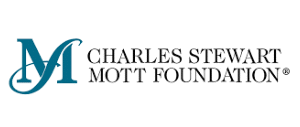 Charles Stewart Mott was an automotive pioneer, community leader and philanthropist who cared about innovation, a just society, and the strength of communities. Today, Mott Foundation employees in four offices in the U.S., England and South Africa continue his work on a global scale. By supporting nonprofits dedicated to civil society, education, the environment and our hometown of Flint, Michigan, we aim to strengthen what Mr. Mott called "the capacity for accomplishment."
---
Harvard Business School Club of Northeastern Ohio

The Harvard Business School Club of Northeastern Ohio was founded in 1921 as the HBS Club of Cleveland, and it is the oldest HBS alumni organization in the world. HBS of NEO maintains a fund whose purpose is to provide financial support for philanthropic club projects and community projects that promote or improve business and economic education in Northeast Ohio. HBS of NEO supports our Young Entrepreneur Pitch Challenge in Northeast Ohio.
---
Hudson Community Foundation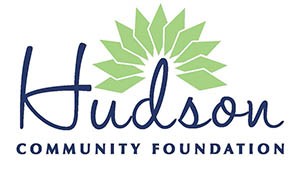 The mission of the Hudson Community Foundation is to help individuals create a lasting legacy through smart, meaningful philanthropy. Hudson Community Foundation supports Lemonade Day programs and school loan boards through a grant to University School.
---
Martha Holden Jennings Foundation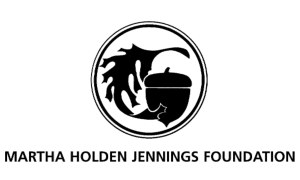 The mission of the Martha Holden Jennings Foundation is twofold: to foster the development of individual young people to the maximum possible extent in Ohio's secular primary and secondary schools, and to provide a means for greater accomplishment on the part of Ohio's teachers by encouraging creativity in teaching and bringing greater recognition to the teaching profession. 

We are eager to explore new frontiers and promote more effective teaching by supporting a wide variety of projects for students and teachers from pre-K through high school.
---
Nordson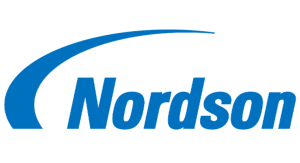 Operating in over 30 countries, Nordson is the leader in precision dispensing, fluid management, and related technologies. They offer products and systems for managing adhesives, industrial coatings, sealants, paints, polymers, fluids and biomaterials.
---
University School

University School, commonly referred to as US, is an all-boys K-12 independent school with two campus locations in Greater Cleveland, Ohio. For more than 125 years, US's rigorous academics, dynamic teachers, strong athletics, and rich and varied arts program have produced young men of outstanding character who are superbly prepared for college and beyond. With Greg Malkin at the helm, US founded Young Entrepreneur Institute in 2006 with a mission to help students understand and experience entrepreneurship. By 2015, more than half of US students participate in one or more Young Entrepreneur Institute activity. Young Entrepreneur Institute professionals work at the school's Hunting Valley location.
---
The Veale Foundation

The Veale Foundation improves the quality of life in Northeast Ohio by supporting organizations in a variety of sectors with an emphasis on higher education, entrepreneurship, and engineering. The late Tinkham Veale II, business owner and entrepreneur, established the Foundation in 1964. A primary initiative of the Veale Foundation is The Veale Youth Entrepreneurship Forum. The Forum currently reaches some 7,000 students annually at 22 different private and public high schools that are invited for participation and uses its resources to equip students with an entrepreneurial mindset and essential skills.
---