Emily Bean – Burton D. Morgan Foundation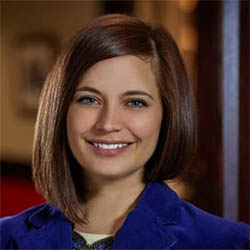 Ms. Bean joined Burton D. Morgan Foundation in 2014 as a Program Officer. Prior to her arrival, Ms. Bean worked as a community investment officer for Akron Community Foundation, where she managed the grant distribution process and served as the point of contact between the foundation and its current and potential grantees. Emily received her Bachelor of Science in Human Development and Family Studies from Kent State University and earned a Master's Degree in Human Development from Kent State University's Graduate School of Education, Health, and Human Services.
---
William Holdipp, Jr. – Atkins Professional Advantage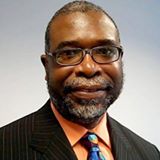 William Holdipp Jr. is a firm believer that everyone should have access to opportunities and the importance of reaching back to help others. He has dedicated his talents and training to helping others. Born and raised on the island of Bermuda, his passion for helping others came about in his early 20's when he was volunteering for Amnesty International, a human rights organization. During this time, William had the opportunity to advocate for people around the world that were suffering from various human right violations. William eventually got more involved with Amnesty International when he joined the board of AI Bermuda. During this time, William got the opportunity to organize international campaigns for various countries including Cuba, China, Sierra Leone, and the United States. In his role as Interim Executive Director of Consortium of African American Organizations (CAAO), William oversees the various areas including marketing, fundraising, program development, recruiting of member organizations, HR management, and accounting for the organization. Among his notable accomplishments includes being part of an international selection committee to hire an Executive Director for the Caribbean region of Amnesty International, graduating from Bermuda College, founding member of the Tibet Interest Group of Bermuda, graduating from Cleveland Bridge Builders and Neighborhood Leadership Cleveland. William is also a published author with Smart Business Cleveland Magazine. Mr. Holdipp currently serves on various committees in Cleveland which includes the Global Cleveland African American Committee (Vice Chair), Neighborhood Leadership Cleveland Alumni Committee (Co-Chair), and the Cleveland State Diversity Advisory Group. William is also a certified life coach working with people from the various neighborhoods in Cleveland.
---
Ethan Holmes – Holmes Mouthwatering Apple Sauce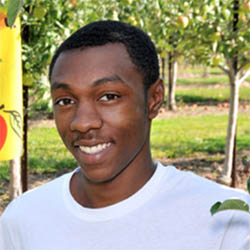 Ethan Holmes is the Founder/CEO of Holmes Mouthwatering Apple Sauce. Ethan Holmes is an 22 year old senior at Hiram College, business management major with a minor in entrepreneurship and Founder/CEO of "Holmes Mouthwatering Applesauce."
Holmes started this company at the age of 15 years old after reading "Reallionaire" The inspiring story of Farrah Gray, an African American boy who made a million dollars at 14 years old through his own food product. The remarkable story inspired Ethan at that age to start his own legitimate company. Holmes chose applesauce because his grandfather being the cook of the household taught him his applesauce recipe. He then spent hours over the next few months, refining the recipe and carefully crafting what would one day become "Holmes Mouthwatering Applesauce."
"I looked at the market as a 15 year old kid and saw that the majority of the applesauce products in the USA for kids had a bland sugary taste to most of their products. My mission was to create a product that was made up of every quality the big applesauce companies lack, while still maintaining healthy, local and all natural ingredients."
Ethan Holmes has been featured in Black Enterprise Magazine, The Plain Dealer, FOX 8 News, PBS, and more!
---
Dr. Daniel J. Keenan, Jr. – Martha Holden Jennings Foundation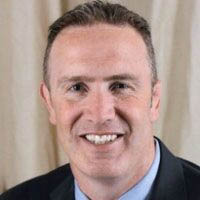 Dr. Keenan became the Executive Director of the Martha Holden Jennings Foundation in Cleveland, Ohio in August of 2014, after serving as superintendent of the Westlake City Schools for seven years. His 21-year tenure in public schools included teaching and coaching in three school districts in Indiana and Ohio and serving as an administrator in three NE Ohio school districts. In 2012, Dr. Keenan was the recipient of Cleveland State University's Distinguished Alumni Award for his contributions to public education and in 2014 he was honored by the Buckeye Association of School Administrators as Ohio's School Superintendent of the Year.
---
Mel McGee – We Can Code IT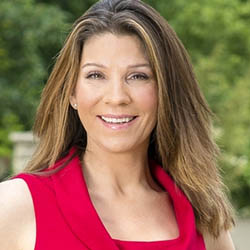 Mel's knowledge of the IT industry and over 20 programming languages serves as a launchpad to motivate, mentor, and educate students in computer science and engineering. Her main objectives are to add fun & increase diversity in computer science. Her company, We Can Code IT, concentrates on motivating, mentoring, and educating those from low to moderate incomes in computer science and engineering. We Can Code IT's progressive, collaborative coding boot camp approach trains adults to program and helps find them lucrative careers in IT in months, not years.
---
Marvin Montgomery – Marvin Montgomery & Associates/COSE Member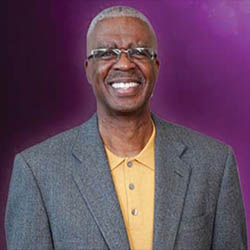 For more than 30 years, Marvin Montgomery has earned widespread national recognition and praise for his informative, practical and stimulating programs that reflect his basic philosophy: "Preparation and practice are the keys to sales success."
Marvin began his career with one of the nation's largest jewelry chains and worked his way up to the director of sales position. It was here that Marvin began refining his approach to training. In total he trained more than 1,200 associates in 95 stores during his time with the organization.
Since that time, Marvin's captivating presentations have assisted hundreds of organizations to meet or exceed their sales goals using his training programs. Many of Marvin's clients have said that getting "Marvinized" has truly made a difference in their company and Marvin has become a mandatory part of company training.
In addition to his training programs, Marvin has given keynote addresses, public workshops and presentations for all industries, professional services, chambers, associations and organizations of all sizes. His addresses include such topics as "Are You Practicing on Your Customers?", "How to Cultivate New Clients While Maximizing Your Existing Ones" and "Customer Service: The Unexpected Extras that Make the Difference."
Marvin is the author of Practice Makes Perfect: The Professional's Guide to Sales Success as well as the soon to be released book, Training Wheels. He is also a regular contributor to magazines such as Smart Business Cleveland and Smart Business Akron/Canton, COSE Update, and the Cleveland Plain Dealer.
---
Cecilia H. Render – Nordson Corporation Foundation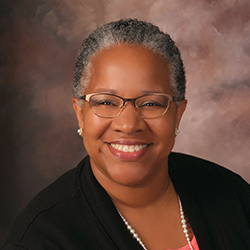 Cecilia H. Render is the Executive Director of the Nordson Corporation Foundation. She has been at the Foundation since 1999 starting as the Program Officer. Prior to Nordson, Cecilia was employed in the field of education. She is actively involved in the Philanthropy Ohio Education Advisory Committee and Corporate Funders group, ReacHigher, the Lorain County P-16 council and the STEM education workgroup with the Association of Corporate Citizenship Professionals (ACCP). She has worked as an advisor for Cleveland Scholarship Programs and the Educational Opportunity Program at Tri-C. Cecilia has also been a part-time instructor at Cleveland State University in the School of Education. She holds a M.Ed. from CSU with a concentration in Adult Learning and Development and a B.A. in Psychology with a concentration in Child Development from Smith College. Cecilia is the 2015 Leadership Lorain County Eric Nord Award for Excellence in Leadership awardee. She is on the board of Philanthropy Ohio and ACCP. Cecilia just completed coursework and received certification as a Certified Corporate Responsibility Executive through Notre Dame University's Mendoza Business College.