Sarah Ackerman
Monte Ahuja College of Business at Cleveland State University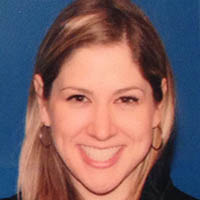 Sarah Ackerman is an Academic Advisor at the Monte Ahuja College of Business at Cleveland State University. She is a licensed Ohio teacher who has over twelve years of experience between K-12 schools and institutions of higher education. She completed her B.A. in English Literature from Seton Hill University and her MAEd from Baldwin Wallace University, and she loves working with students of all ages.
---
Stacy Bauer
BauerGriffith, LLC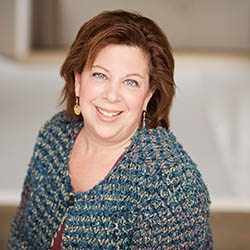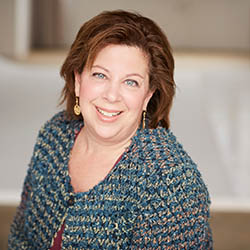 Stacy Bauer is a founding member of BauerGriffith, a business law firm providing high quality legal and business counsel to a wide array of clients, with an emphasis on small and medium businesses and non-profit organizations.  She serves as outsourced corporate counsel for diverse clients, working with executive management to design, plan and implement their business objectives, including strategic planning and implementation, mergers and acquisitions, corporate restructuring, corporate governance, and contract drafting and negotiating.  Previously Stacy was Vice President and General Counsel of VESTAX Securities Corporation, an ING company, providing legal and regulatory consultation to its broker/dealer subsidiaries. Earlier she was Vice President of KeyCorp, responsible for its investment management and commercial lending activities.  Stacy graduated cum laude from The George Washington University National Law Center, and received her Bachelor of Arts in English from Miami University. Stacy previously served on the COSE Board of Advisors and is the immediate past chairman of the COSE Ambassador program, the Board of Directors of Envalo, Inc., and the Board of Directors of Dare2Care, Inc.
---
Elizabeth C. Brownlee
Entrepreneur, Independent Business Owner, ACN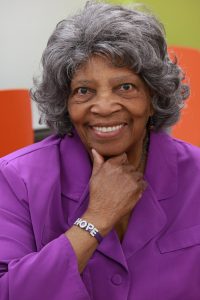 Elizabeth is an 82 year young entrepreneur creating a winning culture for tomorrow's leaders where they can be happy, wealthy, charitable, and free. She is on a mission to stamp out childhood hunger as she teaches people how to make and save money when their essential service bills are paid.
Elizabeth has always seen herself as the lender and not the borrower.  Even though she was born and raised in poverty she always knew that there was something greater.  So she became focused on being an entrepreneur.
She has done this through ACN where she has set new records and broken her own records in customer acquisition.  Leveraging the value of extensive networking has proven to be key in building strong relationships and promoting effective team building.
Her new mindset, her strong desire for excellence, her passion to serve and help others learn to make money work hard for them rather than them working so hard for money. This coupled with her strong faith in God is allowing her to live a life that could only have been a dream 70 years ago.
The journey of entrepreneurship is taking Elizabeth from project poverty to penthouse prosperity. She is determined not to travel solo.
---
Julie Brandle
Metis Construction Services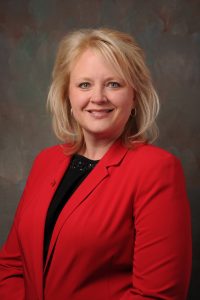 My name is Julie Brandle, President and Founder of Metis Construction Services, a female owned and operated commercial general contractor located in Kent working throughout Ohio. Metis performs facilities maintenance, building renovations and ground up construction. This year we celebrate our 10th anniversary!
---
Carrington Chatman
Carrington Financials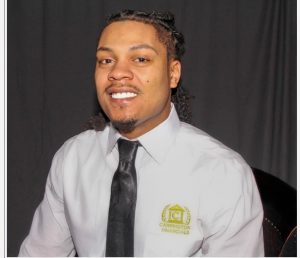 Carrington Chatman, affectionately called CJ by family & friends, was born in Akron, Ohio. Chatman exhibited entrepreneurial traits at an early age; he started a popsicle stand at age 4, collected cans from ages 9-11 and founded his own landscaping business by age 12. As a student in Copley-Fairlawn City Schools he was selected to be a People to People Student Ambassador, which granted travels across the globe.
Chatman went on to graduate from Copley High School, where his athletic career earned him a full ride football scholarship at Walsh University. During his time at Walsh University, he was introduced to the financial world through his internship at Northwestern Mutual. Chatman earned his Life & Health Insurance license and was honored to be named one of the top 100 interns in the nation during his time with the company.
After graduation, Chatman went on to State Farm where he was an Account Manager, during which he earned his Property & Casualty license. In his free time he planned and eventually founded Carrington Financials LLC in December 2017, fulfilling a lifelong dream. The vision for Carrington Financials stemmed from Chatman's want to give back to his community and help those in need, while also using the financial knowledge earned and experience gained throughout his life.
Carrington is currently involved with the United Baptist Church Scholarship Program, the Ready 2 Work Program, and many other business ventures that will come into fruition in the future.
---
Jan Diamond
American Dairy Association Mideast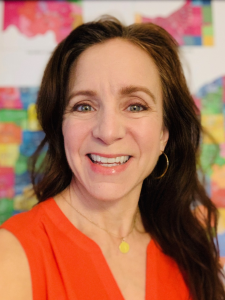 Jan Diamond is a School Marketing Manager for American Dairy Association Mideast. For nearly 14 years, Jan has worked with both school administrators and school-age students to educate and influence them about dairy's role in school meals and in a healthy diet. Jan's work involves engaging hundreds of Ohio schools in the school wellness program Fuel Up to Play 60, which has resulted in thousands of students eating healthier and being more physically active. Jan earned an MBA in Organization Leadership from Tiffin University and completed her undergraduate studies at Case Western Reserve. Jan's hobbies are fitness, food and creating educational experiences for youth, both in and outside of work.
---
TerDawn DeBoe
Creative Thought Solutions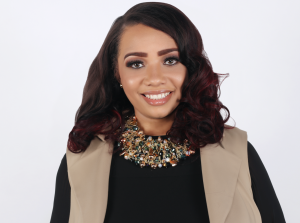 TerDawn DeBoe has had an affinity for music, creativity, and entrepreneurship all of her life. After finding a passion for graphic design and marketing, she became a full-time entrepreneur starting InnovativEdge Marketing (now known as Creative Thought Solutions) which has provided services for NASCAR, Tyscot Records/Warner Music Group, Caesar's Casino,  and 100's of other businesses all across the country. She has grown that business from a one-woman show to a team of six people specializing in finding creative solutions for companies and helping them accelerate their growth. She is considered the go-to expert when it comes to finding creative ways to bring a vision to life while assisting each company in reaching their goals.
In October 2016, TerDawn founded the Creative Entrepreneur Academy which teaches entrepreneurs how to start and accelerate the growth of their businesses. The academy offers live classes, home-study courses, and mentorship. Through the Academy, she has been able to reach close to 1000 Entrepreneurs in over 9 different countries.
TerDawn is also a partner of Dream Creative Complex, a creative co-working space located in Bedford Heights, OH.  She is an active Marketing committee member for the Women of the NAACP and the NBMBAA as well as a preferred marketing provider for The President's Council, Ohio's leading business chamber.
---
Evan Delahanty
Peaceful Fruits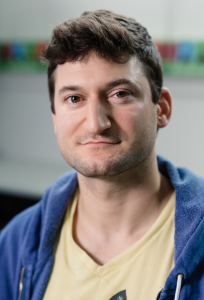 Evan Delahanty is the Founder and CEO of Peaceful Fruits, a social good snack startup that employs people with disabilities to make healthy, delicious, rainforest-friendly fruit snacks. Peaceful Fruits has been featured on NPR and ABC's Shark Tank and is focused on scaling sales and production locally and nationally. Evan graduated from Walsh Jesuit High School (2003), then Cornell University (2007), before working in private industry in operations management. Prior to launching Peaceful Fruits, he served as a Community Economic Development Specialist for the U.S. Peace Corps in the Amazon interior of Suriname, South America.
---
Christen Dunn
Real World Scholars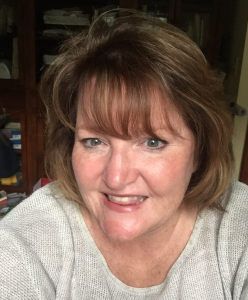 After 20+ years in business, I turned my attention to entrepreneurship education. I promote entrepreneurial thinking and action in K-12 spaces, igniting young people's understanding of how to create their own opportunities and forge their own career paths. I also enjoy engaging with K-12 educators where I can build their understanding of how to bring the entrepreneurial mindset into their classroom. I have spent many years self-employed including building and selling a retail store. My entrepreneurial business experience combined with my degree in education gives me a unique perspective to speak from. I am also writing a book for educators tentatively called: The Art of K-12 Shipping: How to Fit Entrepreneurial Thinking into Your Classroom Without Even Trying…and Why You Should!
---
Tara Foote
Classroom Antics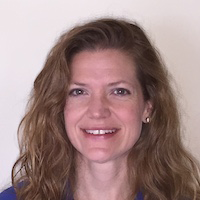 Tara Foote has spent the majority of her career in marketing positions for small entrepreneurial companies and world known brands such as Hasbro, Rubbermaid, and Goodyear. She entered into her own business with her husband in 2007 when after having children of their own they realized that children needed stronger technology education than they were receiving in school. They formed Classroom Antics and have since offered high quality STEM education to over 10,000 students in Ohio, Kentucky and Michigan.
---
Rick Freer
CLEORA Management LLC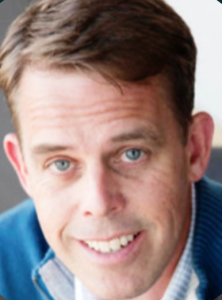 Rick is an engaged learner curious about the world and seeks solutions to problems. He works in both the for profit and non-profit sectors laboring to unleash potential: improving operations, building into communities, and equipping people for success. Rick is a founder of small businesses, a school, and social ventures. Rick's motto, "Invest in the City!"
---
Marie Graf
Learning About Business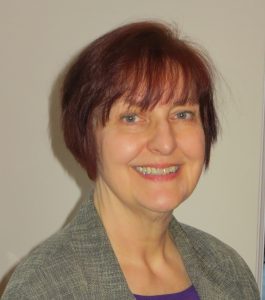 Marie Graf is the executive director of Learning About Business Inc., which conducts a week-long summer business camp for high school students. Her background is in marketing and fund development in nonprofit organizations and as a management consultant.
---
Ája Hardy
FUSE Executive Fellow of Economic Development, City of Cleveland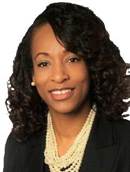 Ája Hardy has focused on developing public/private partnerships in the digital health, technology, consumer, and government sectors. Most recently, she was head of strategy and partnerships for a dental tech startup and an advisor to the Office of the National Coordinator for Health Information Technology, Prime Health, and General Assembly. Ája previously developed the strategy practice at the global consultancy Huron and led teams responsible for sales, marketing, global strategy, R&D, and operations at Deloitte, Cerner Corp., and Abbott Laboratories. Ája has an MPH from Tulane School of Public Health, an MBA from the Bloch School of Management at the University of Missouri-Kansas City, and a BS from Xavier University.
---
Joseph LaPlaca
PNC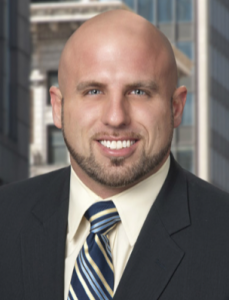 As an Assistant Vice President and a Banking Advisor in the Cleveland market, Joseph LaPlaca provides private banking services to an assigned group of wealth management client relationships. He specializes in deposit and loan solutions tailored to high net worth clients and their families. Joseph works closely with a team of experts in investment management, financial and estate planning, and trusts to help clients achieve their financial objectives.
Joseph has an extensive background in the banking industry spanning more than 13 years. While most of his career has been concentrated in Private Banking, he has also served in a Branch Management capacity. Prior to joining PNC Wealth Management, Joseph was a Relationship Manager with the PNC Private Client Group.
Joseph has always felt the importance of actively participating in the community, which led to his pursuit of a local city council seat almost immediately after finishing school. He also has dedicated over 25 years of his life to the sport of wrestling and most recently has committed himself to volunteering at local youth programs teaching the fundamentals of the sport to children.
---
Anthony Milia
Milia Marketing, LLC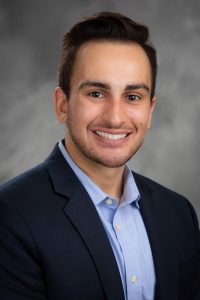 Anthony Milia has a Bachelor's degree from Kent State University in Entrepreneurship & Marketing. He was selected from a worldwide applicant pool to participate in an applied leadership, business, and cross-cultural training program with participants from all over the world through the Global Village for Future Leaders of Business and Industry program held at Lehigh University. Anthony continues to demonstrate the ability to learn and consistently apply knowledge and new skill sets to accomplish value-added results while enhancing brand reputation.
Presently, Anthony is the owner of Milia Marketing, a Digital Marketing Agency located in Northeast, Ohio delivering results to small/medium sized businesses through compelling Web Design, Social Media Marketing, and Online Advertising. Shedding light on sales and marketing challenges and creating solutions that drive qualified traffic and leads to clients' businesses.
---
Marvin Montgomery
Professional Sales Trainer and Coach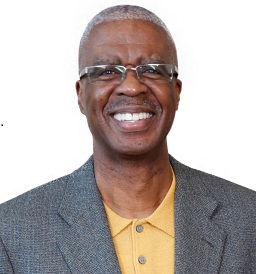 I am a Author, Professional Sales Trainer and Coach. My training focus is teaching individuals how to become a Trusted Advisor by providing them with the Selling Essentials.
---
Megan Moran
The Style Foundry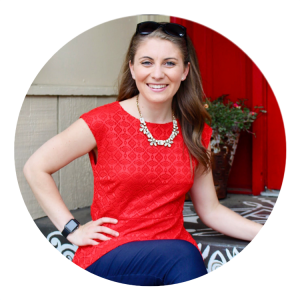 Megan Moran is the owner and Wardrobe Stylist of The Style Foundry. She helps busy business professionals take the stress out of getting dressed through her unique styling services and Corporate Style Workshops. Coming from a family of entrepreneurs, Megan actually began her business as a Senior at NDCL High School. She then went on to study Entrepreneurship at Miami University, work for a handful of startups before moving back to Cleveland to continue her business, and now loves to help young entrepreneurs just as she was helped.
---
Shanté R. Roddy
Intuitive Risk Management International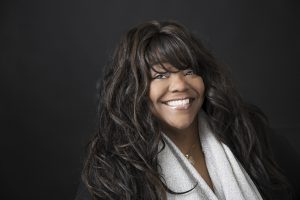 Shanté R. Roddy, Founder and CEO of Intuitive Risk Management International, is a highly respected business and community leader. She is a visionary consultant, educator, and mentor – capable of providing creative and effective solutions to the toughest problems in business. With over 20 years of management experience in information technology, business process services, healthcare, government administration, education and retail, Ms. Roddy was determined to launch a company where she could use her skills and experience to help companies focus on customer satisfaction, operational excellence and quality as priority drivers of strategies that differentiate them from the competition.
Ms. Roddy is a Project Management Professional (PMP) and Lean Six Sigma Green Belt. She holds a B.A. in Communication from Wilberforce University and an Executive M.B.A from Cleveland State University.
She is an empowerment speaker, event producer and talk show host who is dedicated to helping others discover their entrepreneurial path; and provide them with expertise, resources and tools that will help them launch, protect their assets, increase their wealth, grow their business and leave a legacy.
---
Emily Rodriguez
United Way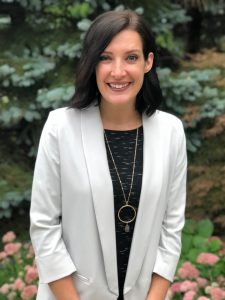 Mrs. Rodriguez is the Associate Director of New Market Development for United Way of Greater Cleveland. As part of her role, Emily will identify, cultivate and on-board new mid-size organizations to run workplace campaigns. Prior to joining with United Way, Emily worked for The Goodyear Tire and Rubber Company as a Territory Sales Specialist for retail and wholesale entities. Emily was responsible for overseeing and developing the Goodyear business in small-to-medium sized local dealerships in the southern United States. Mrs. Rodriguez is a native of Cuyahoga County and received her B.S.B.A. with a specialization in Marketing from The Ohio State University. In her spare time, Mrs. Rodriguez is active in her church and participates in community outreach events. She enjoys spending time with her family, dog, traveling, and studying Chinese.
---
Brandy Smith
Boys and Girls Club of Cleveland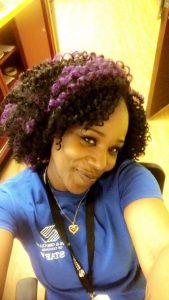 I am a dynamic after school coordinator that constantly ignites the creativity of the youth I serve. I am the Site Coordinator of the Heritage site. I have over 10 years of professional and personal experience. I am a recent college graduate who enjoys reading and volunteering for community programs when I am not thinking of strategies to keep young minds engaged.
---
Christopher Smith
JumpStart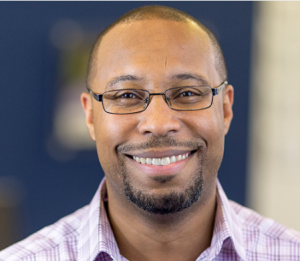 Christopher Smith serves as the senior onboarding resource for applicants seeking services and/or investment from JumpStart and its network of partners. His role involves engaging with early-stage and small business clients, identifying their service needs, providing value-added feedback, maintaining continued engagement with clients and partners to track continued progress made and making referrals within JumpStart, within the NEO ESP Network and to our other external services partners.
---
Rani Thakkar
Merrill Lynch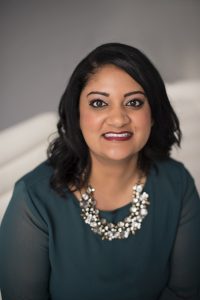 Rani Thakkar is a Client Associate for The Shultz Group at Merrill Lynch in Brecksville, OH.  She is also a Youth Regional Lead for the Midwest Chapter of BAPS.  BAPS is an spiritual, volunteer driven organization dedicated to improving society through individual growth by fostering the Hindu ideals of faith, unity, and selfless service.  Rani uses her passion, positivity, values, and leadership skills learned through her role as a lead for BAPS and brings it into the work environment in her role as an client associate to build, nurture, and maintain client relationships.
---
Damonte Vales
Speedy iRepair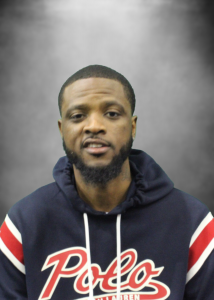 Speedy iRepair was originally started in 2014 by CEO and Founder Monte Vales at his mothers kitchen table in Akron, Ohio. With less than a few hours of repair knowledge and a few Youtube videos, Monte had fixed his girlfriends iPhone 4 and found a new business venture. Over the next two years, Speedy iRepair would operate out of a book bag and become known as the mobile iPhone repair company fixing phones all over Northeast, Ohio. Customers would call and drop their device off at Monte's home, or he would meet customers anywhere that he could fix a phone. We have fixed iPhones inside of customers homes, jobs, our own vehicle, and even McDonald's. We opened our first location in the Fall of 2016, and our second location in Barberton, Ohio was opened February 2019. Our goal is to fix every phone our customers bring into our locations, and we are always gaining experience within the cellphone industry. Our team is continuously growing, and seeking the most efficient ways to fix our customers smartphones. We only use high quality replacement parts, and offer a lifetime warranty on repair parts. We have fixed over 1,000 smartphones and counting. We really love what we do, and we go above and beyond for every customer!