Thank you to our wonderful group of judges! Learn more about them below.
Barry Axelrod
Dealership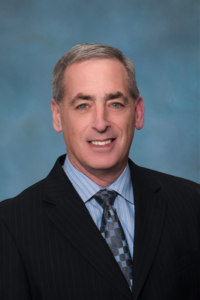 Barry Axelrod, President of Axelrod Buick GMC has spent over 38 years in the automobile business. He is a graduate of The Ohio State University with a BS in Business Administration.
Over the years Barry has spent time on many boards and is currently on the Greater Cleveland Auto Dealers' Association, Buick GMC local marketing association, and the Parma Chamber of Commerce boards. He currently serves on the local board of the Selective Service System, and is a past Chairman of the Parma Area Chamber of Commerce, past president of the Parma Rotary, and past president of Jobbers Automotive.
---
Stacey Bauer
Attorney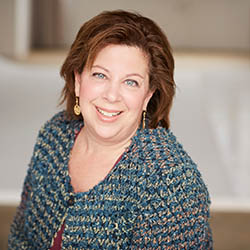 Stacy Bauer is a founding member of BauerGriffith, a business law firm providing high quality legal and business counsel to a wide array of clients, with an emphasis on non-profit organizations and small businesses. She serves as outsourced corporate counsel, partnering with executive management to design, plan and implement stated and defined business objectives, and as a senior legal resource involving complex strategic transactions.
Previously Stacy was Vice President and General Counsel of VESTAX Securities Corporation, and Vice President of KeyCorp. She graduated cum laude from The George Washington University National Law Center, and received her Bachelor of Arts in English from Miami University.
Stacy is a member of the Ohio Bar as well as the bar of the Supreme Court of the United States. She is also an arbitrator for FINRA, the Financial Industry Regulatory Authority. Stacy is a founding member of BG Consulting Group, serving diverse clients as business coaches; turn-around consultants; outsourced CFO; non-profit board development and fundraising consultants; corporate finance, due diligence and corporate restructuring consultants; and more.
---
TerDawn DeBoe
Creative Thought Solutions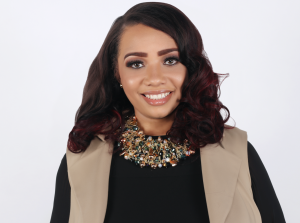 TerDawn DeBoe has had an affinity for music, creativity, and entrepreneurship all of her life. After finding a passion for graphic design and marketing, she became a full-time entrepreneur starting InnovativEdge Marketing (now known as Creative Thought Solutions) which has provided services for NASCAR, Tyscot Records/Warner Music Group, Caesar's Casino,  and 100's of other businesses all across the country. She has grown that business from a one-woman show to a team of six people specializing in finding creative solutions for companies and helping them accelerate their growth. She is considered the go-to expert when it comes to finding creative ways to bring a vision to life while assisting each company in reaching their goals.
In October 2016, TerDawn founded the Creative Entrepreneur Academy which teaches entrepreneurs how to start and accelerate the growth of their businesses. The academy offers live classes, home-study courses, and mentorship. Through the Academy, she has been able to reach close to 1000 Entrepreneurs in over 9 different countries.
TerDawn is also a partner of Dream Creative Complex, a creative co-working space located in Bedford Heights, OH.  She is an active Marketing committee member for the Women of the NAACP and the NBMBAA as well as a preferred marketing provider for The President's Council, Ohio's leading business chamber.
---
Russell Berusch
Berusch Development Partners, LLC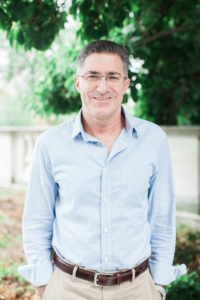 Russell Berusch is the President of Berusch Development Partners, LLC (BDP), where he provides consulting services to a variety of clients engaged in real estate development and finance.  Mr. Berusch specializes in urban redevelopment, community-based revitalization, and higher education commercial real estate and housing in areas of project strategy and planning, deal structure, non-conventional financing solutions, and project management. BDP's assignments are usually transaction-driven and entrepreneurial, and therefore finite and results-focused. The firm's projects are seldom straightforward and typically involve multiple parties and sources of financing, and a careful balancing and negotiation of social/civic and business objectives.  BDP's primary objective is to meet project goals by answering, what's the optimal project or result that is actually attainable, and how can it get executed?
Located in Cleveland, Ohio and founded in 2006, BDP has consulted with universities, governments, developers, institutional investment funds, law firms, not-for-profits, and lending institutions.  The company has completed repeat engagements for many of its clients and obtain a significant amount of its work chiefly through personal referrals from satisfied clients. 
---
Bob Gillingham
Bob Gillingham Ford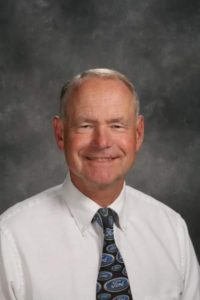 Bob Gillingham is the President and CEO of Bob Gillingham Ford. He is an active community leader and volunteer for many organizations in the region. He is the youth community chair for Medina County Workforce Development, serves as a chair on numerous high school advisory boards, as well as the auto tech advisory board for Tri-C. Bob volunteers as an instructor for Junior Achievement, and is a Finmango Board member and instructor. Bob has taught high school consumer literacy to over 22 high school and 5000 students this school year.
---
Mahogani Graves
Slavic Village P16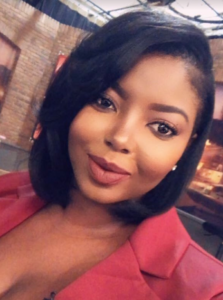 Mahogani Graves is a graduate of the University of Cincinnati with a Bachelors of Science in Community Health Education. A native of Youngstown, Ohio she gained her educational experience as a Community Liaison at Williamson Elementary School. Mahogani established her program development skills as the coordinator of the Senior, Health and Wellness program at the United Methodist Community Center. She is currently the Programs and Services Coordinator for the Slavic Village P16, Site Coordinator at the MetroHealth Broadway Health Center for the Reach Out and Read/ Ready to Learn program and facilitates the literacy initiative in the Slavic Village community. Mahogani has been a board member of Reach Out and Read Greater Cleveland for 4 years as well. Mahogani has a strong passion for giving back and helping others to become the best they can be and live productive successful lives.
---
Anne Hydock
J.Hilburn Men's Clothier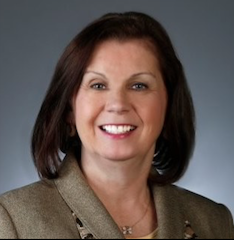 Anne is an Independent Personal Stylist with J.Hilburn Men's Clothier. A versatile, high-energy and creative sales and marketing professional with a Passion for Fashion, Anne helps men in Northeast Ohio and across the country frustrated with poor fit, alteration costs and expensive custom wear. She has an extensive background in various industries with C-level and marketing executives: Trade show, multimedia, commercial real estate and hospitality.

---
Kevin Johnson
NextGen Interactice, LLC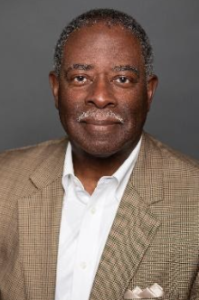 Kevin K. Johnson is Managing Partner at NexGen Interactive, LLC, a technology consultancy in Cleveland, Ohio focused on fourth industrial revolution solutions.
Mr. Johnson is a technologist, thought-leader, advisor to boards, and philanthropist. He has held multiple leadership positions in the areas of engineering, Information Technology, Association Management. He has started several businesses in his career and is currently the co-owner of two businesses and employer of over 50 people. He has introduced a myriad of successful new products, solutions, and innovative business models into various markets across a number of highly competitive industries. He has a track record of developing business initiatives that have achieved sustainable competitive advantages for his employers and clients in the United States, Europe and Japan.
A native of Cleveland, Ohio Kevin Johnson, has earned the degree of Master of Arts in Management from Antioch University's McGregor School of Management. He also earned a Bachelor of Science degree in Mechanical Engineering from Cleveland State University's Fenn College of Engineering in Cleveland, Ohio. Mr. Johnson is also a Certified Senior Advisor (CSA)® accredited by the Society of Certified Senior Advisors (SCSA) ®.
---
Anna Kelberg
Entertainment Lawyer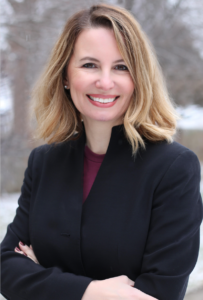 Anna Kelberg-Kim is an entertainment lawyer and represents a diverse roster of clients in music industry as well as literary artists, filmmakers, visual artists, performers and performing arts organizations. Anna combines business and legal knowledge of the industry to offer comprehensive representation to entertainment professionals on matters pertaining to Copyright and Trademark; Clearance and Licensing rights; Formation of Business Entity; and Contract Drafting, Review, and Negotiation.
Anna's passion for helping people to build their careers in entertainment comes from her personal experiences as a musician and as being a parent of a music artist. Anna, classically trained violinist and pianist, grew up in an arts-rich environment – her family, professional music educators and music artists always stressed the importance and value of the arts as integral part of their lives.
Recently, Anna has expanded her practice representing independent music artists and composers for sync licensing. Anna believes that with the rapid change in the music industry, sync can be very instrumental for independent musicians in fulfilling their creative purpose.
---
Tim Kubic
Project Arc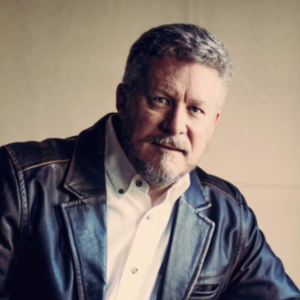 Dr. Tim Kubik's arc of professional learning spans 22 years of teaching in primary through post-graduate learning environments. After graduating Yale (BA) and Johns Hopkins (Ph.D), his experience includes Team Leader of three different interdisciplinary grade level teams, Department Chair, Associate Head of Upper School, and adjunct faculty at DU and CSU. Over the past ten years, he has facilitated workshops for over 5,000 educators from around the world.
At Project ARC, Tim brings a spirit of passionate and innovative collaboration to the complex challenges work-based learning organizations face, while striving to offer the same for individual teacher professional development on a personal level.
He shares engaging examples of this work in his book: Unprepared for What We Learned: Six Action Research Exercises that Challenge the Ends We Imagine for Education.
---
Dayna Laur
Project Arc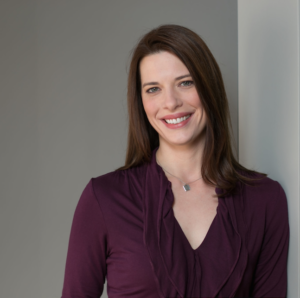 Dayna Laur is a veteran social studies teacher for multiple grade levels and courses. She has extensive co-teaching experience in a special education setting and has worked as a Career Academy Coordinator for the Health Sciences and Human Services sector. Dayna holds a B.A. in History from Virginia Tech, an M.Ed. in Curriculum and Instruction from the University of Pittsburgh, and an M.S. in 21st Century Teaching and Learning from Wilkes University. She is a two-time National Board Certified teacher. Currently, she is ABD as she completes her dissertation in Instructional Systems Design and Technology at Sam Houston State University. 
Dayna is the co-founder of Project ARC where she works with districts, technology companies, and large corporations to transform best educational practices into more authentic, relevant, and appropriately complex learning experiences. Through this work, both stateside and internationally, Dayna strives to empower educators and their learners by implementing authentic challenges, a topic she pioneered in her 2013 Routledge book, Authentic Learning Experiences: A Real-World Approach to PBL. Her most recent publications with Routledge debuted in the fall of 2019 and take a deeper dive into authentic learning with standards-based strategies and scaffolds for success.
---
Rich Mazzola
Emerging Companies Practice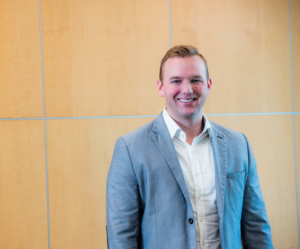 Rich Mazzola is a leader and co-creator of Marcum's Emerging Companies practice, a start-up company advisory service. The practice is focused on removing the barriers most founders face from product launch to exit. Rich graduated from John Carroll University (2013). He is a member of the American Institute of Certified Public Accountants, Ohio Society of Certified Public Accountants, Exit Planning Institute and the Ohio Captive Insurance Association. Rich serves on the board of advisors for BackDraft, the leadership council of Engage! Cleveland, and serves on the finance committee of the Art Therapy Studio. Rich is also a licensed CPA in the state of Ohio.
---
Neil McCarthy
Neil W. McCarthy & Associates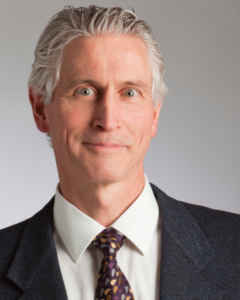 Neil is the President at Neil W. McCarthy & Associates and has over 30 years' experience in middle market manufacturing and distribution businesses with international expertise in the plastics industry. Neil has served as President for Power Pack Conveyor, Quantum Composites and Senior Executive Vice President for Arc. Neil is an alum of St. Ignatius High School, Ohio State University and received his MBA from Harvard Business School. Neil currently serves on the Harvard Business School Alumni Association and is the Vice President of Philanthropy for the Harvard Business School Club of Cleveland.
---
Paul Moskowitz
Akron Video Makers and Akron Publishing Company, LLC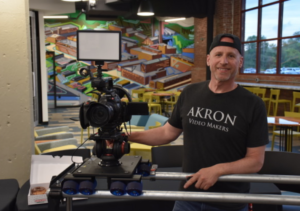 Paul Moskowitz is an entrepreneur at heart, and is currently the owner of Akron Video Makers and Akron Publishing Company, LLC. In 1986 he started a video and home entertainment magazine called PLAYBACK, and in 1988, he joined Cleveland Magazine and Great Lakes Publishing Company, in Cleveland Ohio, where he enjoyed a decade of successful sales and sales management.
In 1998, Moskowitz returned to his entrepreneurial roots by starting Akron Publishing Company, LLC. which became a successful custom publishing and advertising company known mostly for creating the Cultural Arts Advertising Package. In 2014, Moskowitz added a new division: dba Akron Video Makers, a full-service video production and media company providing cinema-quality video for businesses in Northeast Ohio.
---
Liz Nusken
Ohio Afterschool Network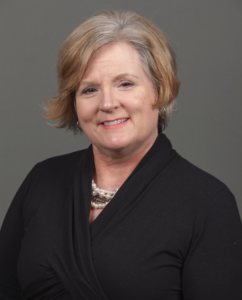 Liz Nusken has worked to connect people, programs and resources in corporate, public and non-profit sectors. Liz leads the Ohio Afterschool Network's Pitch Challenge and does grant writing and program evaluation for Ohio 21st CCLC programs. Previously she coached and supported out-of-school time programs across the Midwest and Northeast for the YMCA of the USA. In her free time she enjoys gardening and visiting her three adult sons.
---
Lee Schwebel
Schwebel Baking Company
Lee Schwebel is an experienced marketing vice president with a record of achievement and results in the food production industry. He is skilled in Brand Management, Media Relations, Corporate Communications, Market Research, Public Relations and Event Management.
Lee is the great-grandson of Schwebel Baking Company founders, Dora and Joseph Schwebel. He has spent the past 25 years as Vice President of Marketing and Corporate Communications, setting new company standards for excellence in advertising, promotions, event marketing, product development, and digital marketing.
Schwebel Baking Company is a major regional family-owned wholesale baking company headquartered in Youngstown, Ohio. The company productes more than 500,000 units of bread, rolls, and grain based foods daily.
Lee is a strong entrepreneurship professional focused in Marketing Communication, Rhetoric, Speech, Theater, Performing Arts, Media and Mass Communication with a B.S. from Emerson College.
---
Rani Thakkar
Merrill Lynch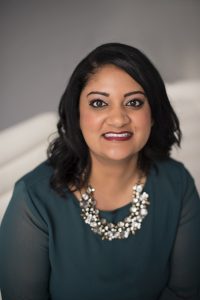 Rani Thakkar is a Client Associate for The Shultz Group at Merrill Lynch in Brecksville, OH.  She is also a Youth Regional Lead for the Midwest Chapter of BAPS.  BAPS is an spiritual, volunteer driven organization dedicated to improving society through individual growth by fostering the Hindu ideals of faith, unity, and selfless service.  Rani uses her passion, positivity, values, and leadership skills learned through her role as a lead for BAPS and brings it into the work environment in her role as an client associate to build, nurture, and maintain client relationships.
---
James Tusoch
Merrill Lynch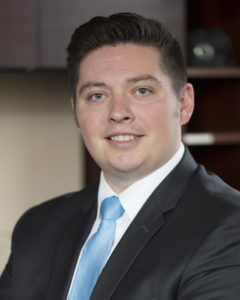 My passion for helping people comes from firsthand knowledge of how fast wealth can disappear, even in a single generation, if you don't have someone who has your best interests as their own. My team and I make it a point to do everything we can to educate, guide, and advise on how to grow and preserve one's accumulation of wealth. Our typical clients are families, individuals, business owners, and foundations. They are looking for wealth management, tax minimization strategies, and custom advice and guidance to help meet their individual needs and goals.
Personally I enjoy making a difference in the community. I constantly challenge myself to grow as person by making the typically uncomfortable conversations about the community comfortable.Please connect with me to see how we can make our community stronger through cross pollination.
---
Stacy Ward-Braxton
Chief Learning & Engagement Officer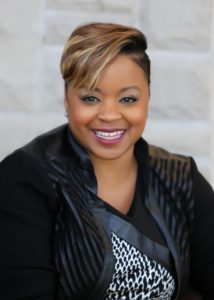 Stacy Ward-Braxton has spent the past 15 years as a consultant, speaker, trainer, coach and entrepreneur helping individuals, non-profit and for profit organizations thrive. As a graduate of the Weatherhead School of Management's Positive Organizational Development Program, Stacy realizes the importance of combining engagement with being an experienced multi-disciplinary team member and working effectively with people and communities from diverse cultural, social, and ethnic backgrounds.
As Chief Learning & Engagement Officer of The Significance Group, Stacy is passionate about equipping leaders, engaging teams and empowering organizations by providing resources that will place people where their strengths can produce performance results and promote engagement.