Dena Simmons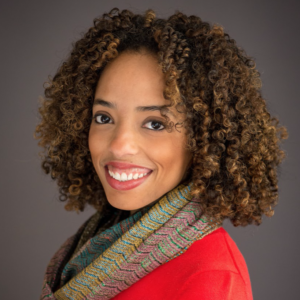 Dena Simmons, Ed.D., is the Assistant Director of Yale Center for Emotional Intelligence, where she supports schools to use the power of emotions to create a more compassionate and just society. Prior to her work at the Center, Dena served as an educator, teacher educator, diversity facilitator, and curriculum developer. She has been a leading voice on teacher education and has written and spoken across the country about social justice pedagogy, diversity, emotional intelligence, and bullying in K-12 school settings, including the White House, the inaugural Obama Foundation Summit, the United Nations, two TEDx talks, and a TED talk on Broadway. Dena has been profiled in Education Week, the Huffington Post, NPR, the AOL/PBS project, MAKERS: Women Who Make America, and a Beacon Press Book, Do It Anyway: The New Generation of Activists.
Dena is a recipient of a Harry S. Truman Scholarship, a J. William Fulbright Fellowship, an Education Pioneers Fellowship, a Paul and Daisy Soros Fellowship, a Phillips Exeter Academy Dissertation Fellowship, a Hedgebrook Writing Residency, and an Arthur Vining Davis Aspen Fellowship among others. She earned her doctorate degree from Teachers College, Columbia University, where she recently served as faculty in the Summer Principals Academy. Dena's research interests include teacher preparedness to address bullying in the K-12 school setting, culturally responsive pedagogy, and the intersection of equity and social and emotional learning (SEL) interventions—all in an effort to ensure and foster justice and safe spaces for all. She is the author of the forthcoming book, White Rules for Black People (St. Martin's Press, 2021).

---
Heather McGowan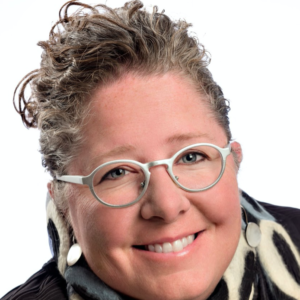 Heather E. McGowan is an internationally known speaker, writer, and advisor. She prepares leaders to most-effectively react to rapid and disruptive changes in education, work, and society.
As a Future of Work Strategist, McGowan has worked with diverse teams to address these challenges. Recognizing that business innovation begins with education, specifically learning faster than your competition, she has worked with university presidents and C-Suite executives – including corporate human resources managers – to prepare both graduates and workers for jobs that do not yet exist. Her clients range from start-ups to publicly-traded, Fortune 500 companies, including Autodesk, AMP, Biogen, Citi, AARP, Morningstar, The World Bank, and BD Medical. Often quoted in the media, notably by NYT columnist Thomas L Friedman for her insights into the Future of Work, she also serves on the advisory board for Sparks & Honey, a New York-based culture-focused agency focused on the future for brands.
McGowan provides keynotes for organizations all over the world and engages in advisory and, with her colleagues, provides bespoke consulting to help organizations adapt to the fourth industrial revolution. Her think tank is called Work to Learn because McGowan believes that in the third industrial revolution we learned (once) in order to work and now, in the fourth industrial revolution, we will work in order to learn (continuously). The Future of Work is Learning. In 2017, LinkedIn picked McGowan as their number one global voice for education.
---
Kim Bearden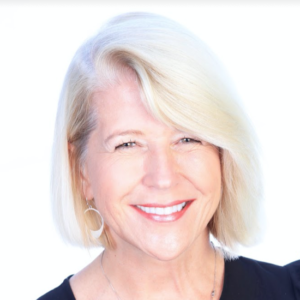 Kim Bearden is the cofounder, executive director, and language arts teacher at the highly acclaimed Ron Clark Academy, an innovative middle school and educator-training facility in Atlanta. More than 75,000 educators from around the world have visited Kim's classroom and have attended her workshops to learn better ways to engage students, promote academic rigor, and create a climate and culture that promote success.
In 2016, Kim was honored at the White House for being inducted into to the National Teachers Hall of Fame. She was selected from over 70,000 nominations to be honored as the Disney American Teacher Awards Outstanding Humanities Teacher, and the Milken Family Foundation selected her to receive the Award for Excellence in Education. She is the winner of the InfluencHer Award, the University of Georgia Outstanding Educator Award, and the Turknett Character Award for Servant Leadership. Mercedes-Benz recognized her in their Greatness Lives Here campaign, and Women Works Media Group has named her one of Georgia's Most Powerful and Influential Women.
Over the past thirty-three years, she has been a teacher, instructional lead teacher, curriculum director, school-board member, staff-development trainer, and middle-school principal.
Kim is a bestselling author of two books. Talk to Me: Find the Right Words to Inspire, Encourage, and Get Things Done and Crash Course: The Life Lessons My Students Taught Me. The latter made several bestseller lists, the LA Times Bestseller List being among them.
Kim's newest book, Fight Song: Six Steps to Passion, Power, Peace, and Purpose will be released in June of 2020.
---
Ashlee Ammons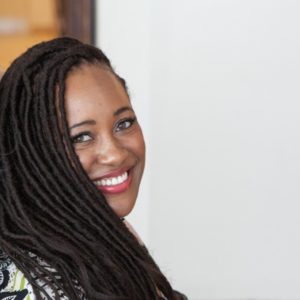 Ashlee Ammons holds a BA in Mass Communications and Public Relations from Baldwin Wallace University. She is the 38th Black Female to raise over $1M in pre-seed funding. Prior to co-founding Mixtroz with her mother, Kerry Schrader, Ashlee established a career as an Events Producer working with an impressive list of A-listers including Oprah Winfrey, Leonardo DiCaprio, and Jay-Z, as well as legacy brands like Moet Hennessy and Coca-Cola. Ashlee serves as an Advisor at the Nashville Entrepreneur Center and on the Executive Board of Tech Birmingham, is a 2019 Birmingham Business Journal 40 Under 40 recipient as well as Birmingham 40 Under 40 of the decade and Business Journals National Rising Star. In addition, Ashlee is a proud member of Delta Zeta Sorority where she was named to their first-ever 35 Under 35 in 2018.
---