Each spring University School hosts a free day-long event that brings together nearly 1,000 middle school and high school students from across Northeast Ohio. A nationally recognized entrepreneur presents to students in the daytime and to the general public at night. A Young Entrepreneur Market is held following the public evening program, where student entrepreneurs sell their creations. Celebrate Youth Entrepreneurship at University School is made possible through the generous support of Burton D. Morgan Foundation.
Save the Date! 11th annual CYE – Wednesday, April 10, 2019
10:00-11:00am presentation to students at US Hunting Valley campus
12:45-1:45pm presentation to students at US Shaker Heights campus
7:00-8:00pm public keynote at Hunting Valley campus followed by Young Entrepreneur Market
There are ONLY 70 seats left at each of the morning and afternoon sessions! These are first come, first served. To register your class or school, please contact Matthew Podl.
To get your free ticket(s) for the evening session, click here.
Our 2019 Featured Speaker is Graham Veysey!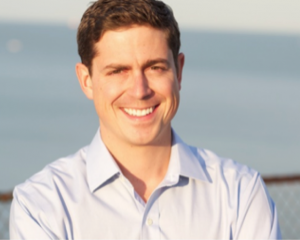 A serial entrepreneur with a wide range of business in consumer products and media production, Graham will discuss the entrepreneurial mindset and his own exciting and fast-paced entrepreneurial journey. A 2000 US alum, Graham received his Bachelor's Degree from Bates College and worked as Director of Marketing and Communications at Nantucket Nectars and Plum TV for four years before becoming an entrepreneur.
Nine years ago, Graham started North Water Partners, an Emmy Award winning video production firm, but he didn't stop there. With a strong interest in his hometown of Cleveland, he saw an opportunity to develop an area north of Ohio City, subsequently named Hingetown. He initially brought in Rising Star and Urban Orchid, and other businesses soon followed, creating a vibrant urban neighborhood.
Graham is also actively engaged in the region's civic life. He is involved in urban farming through Green City on a Blue Lake, serves on Cleveland Public Theatre and several other boards, was a 2016 Presidential Leadership Scholar, and ran for a U.S. congressional seat in 2012.
For more information about Celebrate Youth Entrepreneurship, please contact Matthew Podl at 216-831-2200 x7496 or click here to email him directly.
Previous CYE speakers:
CYE 2018 – Krystal Persaud, Senior Director of Product Design & Strategy, littleBits
CYE 2017 – Jon Kaplan, Head of Global Sales, Pinterest
CYE 2016 – Andrew Yang, Founder and CEO, Venture for America
CYE 2015 – Clint Greenleaf, Entrepreneur, Author, Personal Finance Expert