Thank you to our wonderful group of judges! Learn more about them below.
Danielle Bryant
BrandMuscle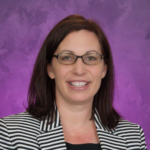 Danielle has been with BrandMuscle since 2001. She's led implementations and managed ongoing client partnerships for Fortune 500 companies in Telecom, Insurance, Manufacturing and more, as well as, non-profit organizations. As the SVP in Account Strategy, Danielle leads a team of directors and manager who provide strategic guidance and account management for various BrandMuscle clients in their pursuit to deliver integrated local marketing programs that help their local partners drive business growth. Danielle brings more than 20 years of marketing, advertising and related technology experience. Prior to joining BrandMuscle, Danielle spent time at Cole Vision, working within the Pearle Vision Marketing team. Her experience there included traditional local advertising, point-of-purchase, website marketing, direct marketing and customer retention programs. In addition to marketing, Danielle previously worked in sales as well. Danielle is a graduate of the University of Notre Dame. She is married and has 2 children.
---
Cyndi Burnett
Creativity and Education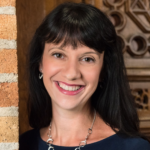 Dr. Cyndi Burnett is the Director of Possibilities for Creativity and Education. Like her creativity-focused curriculum for students and teachers, Cyndi embraces the creative lifestyle that she teaches. You will often find her trying on new ideas, exploring resources to stretch her thinking, and being an advocate for playfulness and humor. Although she loves to research and write about creativity, Cyndi is a firm believer in field service. She has 20 years of teaching experience as an academic at the International Center for Studies in Creativity at SUNY Buffalo State where she instructed classes in creative-thinking and creative problem-solving.
Cyndi has a Bachelor of Fine Arts in Theater, a Master of Science in Creativity and Change Leadership, and a Doctorate of Education in Curriculum, Teaching, and Learning, all of which she uses to help ignite creativity in education around the world. In her spare time, she can be found singing and dancing with her two children, propagating plants, and trying to find the world's best slice of pizza.
---
Charlie Denk
Stir Studio Kitchen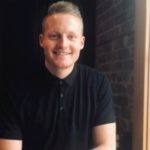 Charlie is the Founder and Owner of Stir Studio Kitchen. He started Stir at the age of 25 after a brief corporate engineering career. They host hands-on, instructor-led cooking classes. They opened their first studio in Ohio City in June 2019 and a second in Chagrin Falls in October 2020, with plans for further expansion. He was motivated to start a cooking class enterprise after perceiving a disconnect in the industry; many incumbents offer cooking classes merely as a mechanism to drive retail sales, whereas he envisioned a model focused solely on guest experience. Put simply, just a slight spin on an existing concept. In his current role, he spends most of his effort on customer acquisition and overall strategy, while other members of the team are dedicated toward personnel development and culinary instruction. If nothing else, "my story serves as a good example to other young folks of just identifying an idea and "going for it" at an early age and without prior expertise."
---
Nick DiGiorgio
Hawken School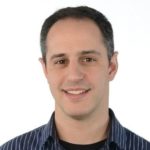 Nick DiGiorgio is the PS-12 Director of Maker Spaces at Hawken School, an independent college preparatory school in Northeast Ohio. His role expands beyond the classroom as he oversees the various Makerspaces at Hawken including the Upper School Fab Lab and Media Production Studio and the Lower School Innovation Lab. In addition to supporting project-based curriculum for teachers and students projects, Nick teaches design fundamental and prototyping classes at Upper School. Throughout his sixteen years in education, Nick has served in many roles that have allowed him to create unique learning experiences for both students and teachers. He began his career as a high school art teacher for the Cleveland Metropolitan School District in Cleveland, Ohio where he engaged with teachers across grade levels and disciplines to enhance and extend learning outcomes in math, science, English, and the arts. He served as the Assistant Head of School at MC2 STEM High School, where he created inter-disciplinary, STEM focused curriculum delivered through a Project Based approach. Nick has supported teaching teams across the world, presented best-practices internationally for STEM, Fab Labs, and Makerspace Education, and provided countless hours of professional development as a lead STEM practitioner and Fab Lab Guru. He holds a master's degree in Educational Administration, and a bachelor's degree in Art Education.
---
Anne Hydock
J.Hilburn Men's Clothier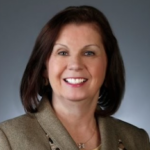 Anne is an Independent Personal Stylist with J.Hilburn Men's Clothier. A versatile, high-energy and creative sales and marketing professional with a Passion for Fashion, Anne helps men in Northeast Ohio and across the country frustrated with poor fit, alteration costs and expensive custom wear. She has an extensive background in various industries with C-level and marketing executives: Trade show, multimedia, commercial real estate and hospitality.
---
Scott Mann
VentureLab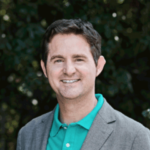 Scott is a lifelong learner and construction major turned educator. He graduated from Texas A&M University with a BS in Construction Science in the College of Architecture. He spent 3 years with PeaceCorps Panama before returning to the states to pursue a career as a bilingual educator. He has taught in rural and urban school districts to a population of diverse students. While teaching in public schools, Scott also led STEAM based summer camps, held community language classes, mentored university students, and delivered professional development to parents, community members, and other educators.
---
Sanket Patel
BrandMuscle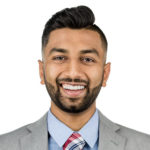 Sanket Patel is Vice President of Account Strategy at BrandMuscle. He focuses on helping national brands manage local marketing programs through strategic initiatives. In 2018, Sanket was awarded as one of 40 individuals under the age of 40 for his contributions to Northeast Ohio and his dedication to its future. Sanket is originally from Strongsville and graduated from Kent State University with a BBA in Managerial Marketing.
---
Brian Schaffran
Skidmark Garage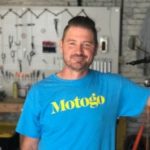 Brian's passion for working with his hands pulled him away from almost 10 years of formal high school teaching to lead the DIY motorcycle garage movement and open Skidmark Garage. A few years later, he and his wife started a nonprofit called Motogo that brings shop class back to schools in the form of rebuilding vintage motorcycles. He was a councilman for six years for the Village of Newburgh Heights and the host of The Esquire Network's reality show, Wrench Against the Machine.
---
Lee Schwebel
Schwebel Baking Company
Lee Schwebel is an experienced marketing vice president with a record of achievement and results in the food production industry. He is skilled in Brand Management, Media Relations, Corporate Communications, Market Research, Public Relations and Event Management.
Lee is the great-grandson of Schwebel Baking Company founders, Dora and Joseph Schwebel. He has spent the past 25 years as Vice President of Marketing and Corporate Communications, setting new company standards for excellence in advertising, promotions, event marketing, product development, and digital marketing.
Schwebel Baking Company is a major regional family-owned wholesale baking company headquartered in Youngstown, Ohio. The company productes more than 500,000 units of bread, rolls, and grain based foods daily.
Lee is a strong entrepreneurship professional focused in Marketing Communication, Rhetoric, Speech, Theater, Performing Arts, Media and Mass Communication with a B.S. from Emerson College.
---
Chic Thompson
WagiLabs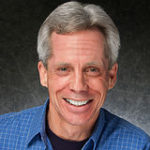 Chic's passion is inspiring executives, MBA students and children to be "curious first… critical second" while creative problem-solving. He is a Fellow at the University of Virginia's Darden Business School and adjunct faculty at the Brookings Institution. In 2001, Harvard Business School released a case study on the speaking career of Chic entitled "What a Great Idea!." Chic's first book, "What a Great Idea!," published by HarperCollins, was a main selection of the Executive Book Club. Chic worked in new product development and marketing for W.L. Gore and Associates (Gore-Tex®), Johnson & Johnson and Walt Disney.