YEI Speakers Now Visiting Virtual Classrooms!
Participating remote speakers are listed on the top portion of the page and have

next to their names.
The Speakers Bureau is now scheduling remote classroom visits. YEI's volunteer speakers have graciously offered to join virtual classrooms during the Covid-19 quarantine until further notice. If you are interested in booking an engagement with one of our speakers, email speakers directly with your requests. For additional questions, please contact Wendy Wercion at wwercion@us.edu.
---
Jared Anderson
Entrepreneur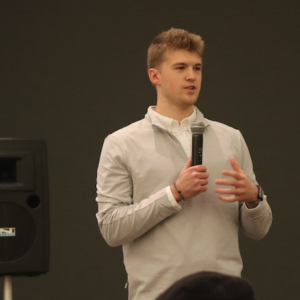 I was born in Strongsville, Ohio in 1998. When I was 21 months old I was dagnosed with Type 1 Diabetes. Growing up, I fell in love with the game of soccer and did everything I could to become the best soccer player that I could be. I broke 2 records at Strongsville High School and tied a third. I went on to play soccer at Ohio State University. I played one season for the Buckeyes before moving to Cleveland to pursue my entrepreneurial endeavors.I transferred to Cleveland State and started my first business with my long time friend and roommate. We started a social media marketing business and quickly gained some clients. We partnered with a larger agency and got the opportunity to work with some really amazing people. We loved the entrepreneurial spirit so much, that we decided to start another business. A public speaking agency. We teamed up with another member and called ourselves Deja Vu. We help others create a life that they dream of living, and I've loved the challenges and opportunities that public speaking has presented. I am 21 years old and I have never taken a sip of alcohol. I'm passionate about helping others, and I'm on a mission to make a difference.
I like to speak about business and marketing, sports, adversity, and hard work.
My main preference is speaking to middle school and high school students.
I don't really have any time preferences and am pretty flexible. Local doesn't matter that much either, and I reside in Downtown Cleveland.
Please email me for my availability at jaredanderson_1@yahoo.com.
---
Austin Briggs
Entrepreneur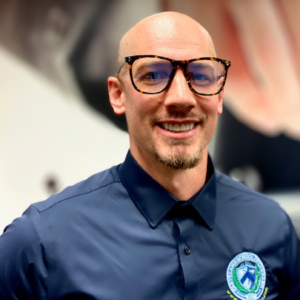 This young entrepreneur is a native of Cleveland Heights, Ohio. Briggs was able to overcome a troubled youth by finding his calling in entrepreneurship. Briggs graduated Kent State University with a BA in entrepreneurship in 2010. During his time at Kent he received several awards and scholarships for his entrepreneurial achievements, and was recognized in publications such as ESPN, Fox, and the Wall Street Journal. After college, he went on to start several businesses in Real Estate, and education. With portfolio companies valued over $8M and growing, Briggs believes that the education system needs to include entrepreneurship and financial literacy starting in elementary school. Briggs has designed presentations to help motivate, inspire and build confidence in both children and adults. His entrepreneurial presentation includes topics related to the entrepreneurial mindset, the startup, team building, marketing, diversity and the use and integration of technology in the workplace. In addition to motivational speaking and entrepreneurship, he has presentations that address and predict the future of entrepreneurship, education, technology, globalization, social media, and parenting. These futuristic discussions are more designed for post high school and professional audiences. However, Briggs has presentations designed for middle school, high school, college and adults, but is most comfortable speaking to high schoolers aged 15-18. He travels a lot so prefers to have at least two a week notice before events and is able and willing to speak throughout Ohio in morning afternoon or evenings.
Please email Austin for his availability at abriggs5@kent.edu.
---
Elizabeth C. Brownlee
Entrepreneur, Independent Business Owner, ACN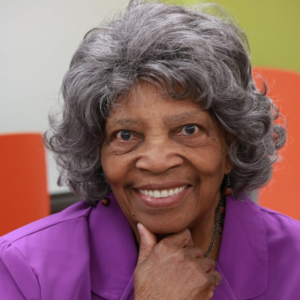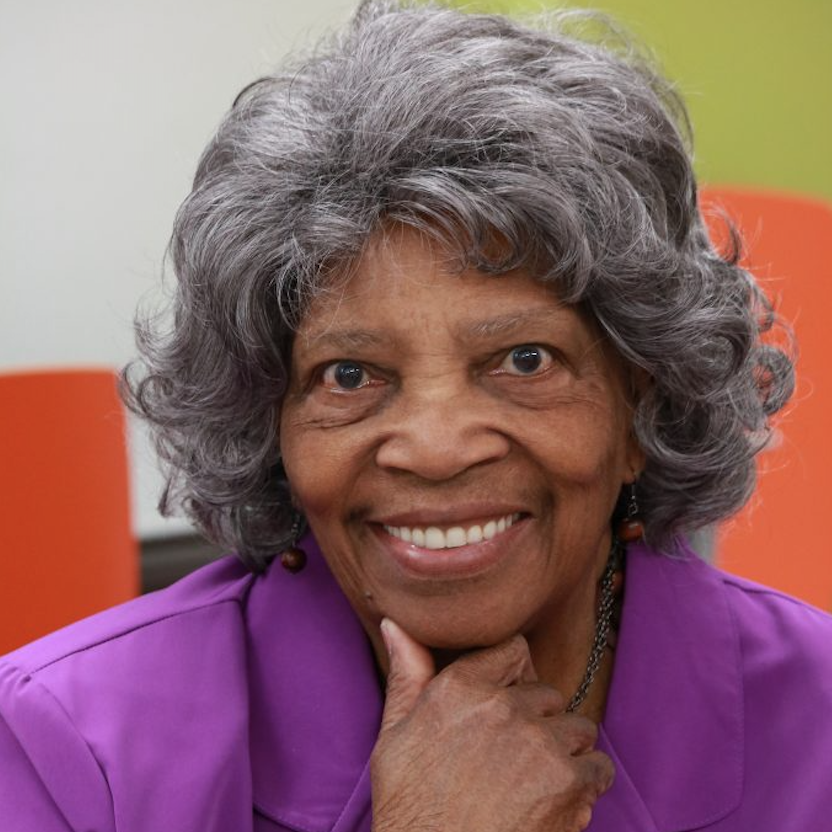 Elizabeth is an 82 year young entrepreneur creating a winning culture for tomorrow's leaders where they can be happy, wealthy, charitable, and free. She is on a mission to stamp out childhood hunger as she teaches people how to make and save money when their essential service bills are paid.
Elizabeth has always seen herself as the lender and not the borrower.  Even though she was born and raised in poverty she always knew that there was something greater.  So she became focused on being an entrepreneur.
She has done this through ACN where she has set new records and broken her own records in customer acquisition.  Leveraging the value of extensive networking has proven to be key in building strong relationships and promoting effective team building.
Her new mindset, her strong desire for excellence, her passion to serve and help others learn to make money work hard for them rather than them working so hard for money. This coupled with her strong faith in God is allowing her to live a life that could only have been a dream 70 years ago.
The journey of entrepreneurship is taking Elizabeth from project poverty to penthouse prosperity. She is determined not to travel solo.
Elizabeth enjoys speaking about the entrepreneurial mindset and the art of the elevator pitch. She prefers to speak to students 3rd through 8th grade and can be available to speak to classrooms and out of school programs across town.
Please email Elizabeth for her availability at ecbrownlee1236@yahoo.com.
---
Anne Catherine Skoch
Owner, Anne Cate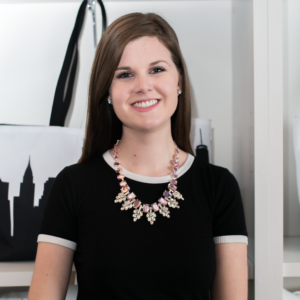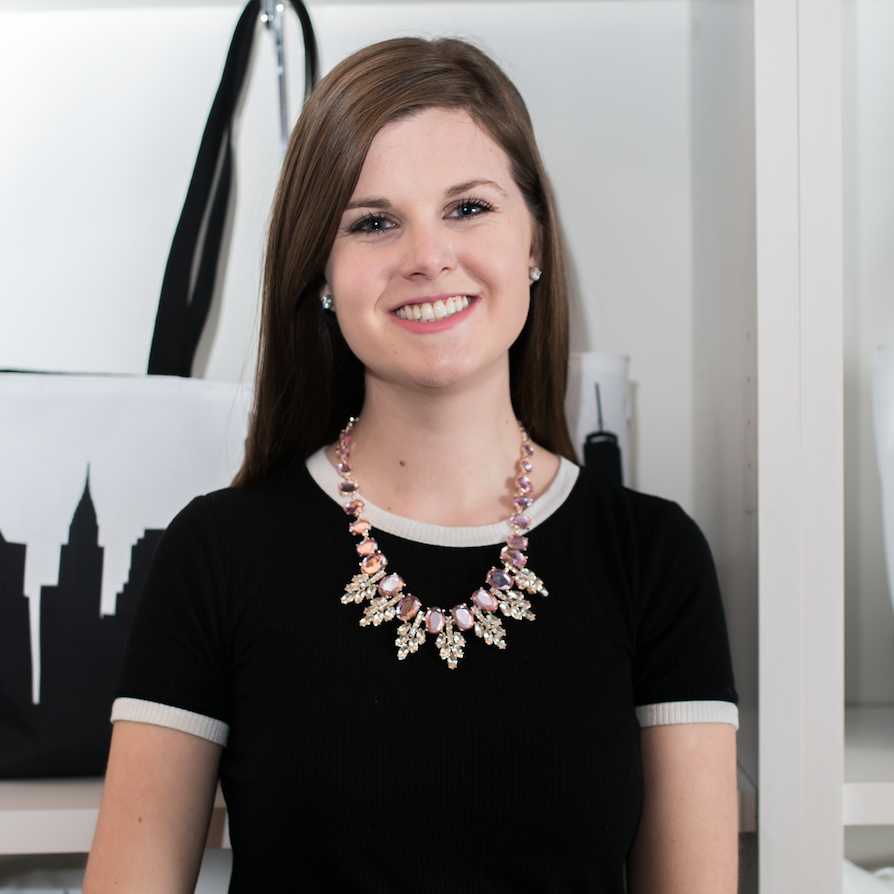 Anne (Catherine Skoch) is the owner of Anne Cate, a made-in-America accessories boutique specializing in skyline silhouette purses and pillows. A Cleveland girl with a love for creating and a proud Kent State graduate, she has scaled her business from a sewing machine in her dorm room to a manufacturing studio and strong team of 5. Anne Cate not only distributes directly to their customer base, but is selling in over 80 accounts small and large across the country including the Art Institute of Chicago and Wayfair.com. Anne has been an entrepreneur since she was 13 and loves bringing joy to people through her products.
Anne enjoys speaking about starting a business at a young age/throughout college, finding profitable success in a creative product-based business, pursuing a venture as my a first career.
Please email Anne for her availability at anne@annecate.com.
---
TerDawn DeBoe
Creative Thought Solutions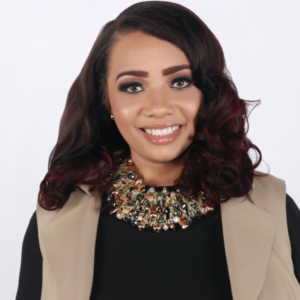 TerDawn DeBoe has had an affinity for music, creativity, and entrepreneurship all of her life. After finding a passion for graphic design and marketing, she became a full-time entrepreneur starting InnovativEdge Marketing (now known as Creative Thought Solutions) which has provided services for NASCAR, Tyscot Records/Warner Music Group, Caesar's Casino,  and 100's of other businesses all across the country. She has grown that business from a one-woman show to a team of six people specializing in finding creative solutions for companies and helping them accelerate their growth. She is considered the go-to expert when it comes to finding creative ways to bring a vision to life while assisting each company in reaching their goals.
In October 2016, TerDawn founded the Creative Entrepreneur Academy which teaches entrepreneurs how to start and accelerate the growth of their businesses. The academy offers live classes, home-study courses, and mentorship. Through the Academy, she has been able to reach close to 1000 Entrepreneurs in over 9 different countries.
TerDawn is also a partner of Dream Creative Complex, a creative co-working space located in Bedford Heights, OH.  She is an active Marketing committee member for the Women of the NAACP and the NBMBAA as well as a preferred marketing provider for The President's Council, Ohio's leading business chamber.
TerDawn enjoys speaking about creativity, the entrepreneurial mindset, marketing, advertising and how to start a business. She is available to speak to students 3rd through 12th grade both during the school day or for afterschool programs per availability. TerDawn prefers downtown or eastside locations.
Please email TerDawn for her availability at terdawn@creativityhelps.com.
---
Evan Delahanty
Peaceful Fruits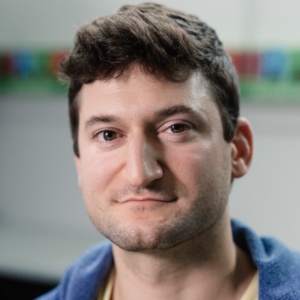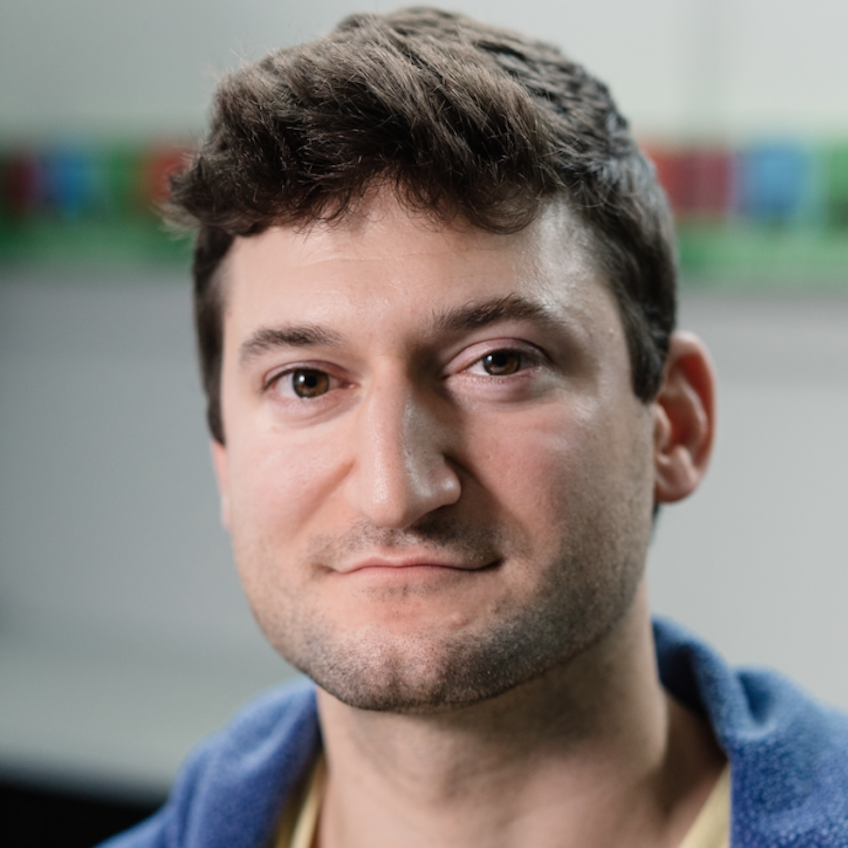 Evan Delahanty is the Founder and CEO of Peaceful Fruits, a social good snack startup that employs people with disabilities to make healthy, delicious, rainforest-friendly fruit snacks. Peaceful Fruits has been featured on NPR and ABC's Shark Tank and is focused on scaling sales and production locally and nationally. Evan graduated from Walsh Jesuit High School (2003), then Cornell University (2007), before working in private industry in operations management. Prior to launching Peaceful Fruits, he served as a Community Economic Development Specialist for the U.S. Peace Corps in the Amazon interior of Suriname, South America.
Evan Delahanty enjoys speaking about the entrepreneurial mindset, the art of the elevator pitch and how to raise capital. He is available to speak to students 3rd through 9th grade during the school day across town.
Please email Evan for his availability at evan@peacefulfruits.com.
---
Dr. Casen DeMaria
Drugless Doctors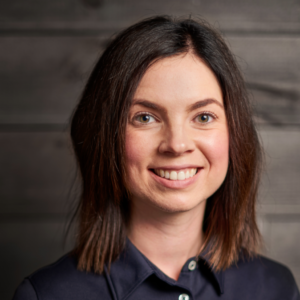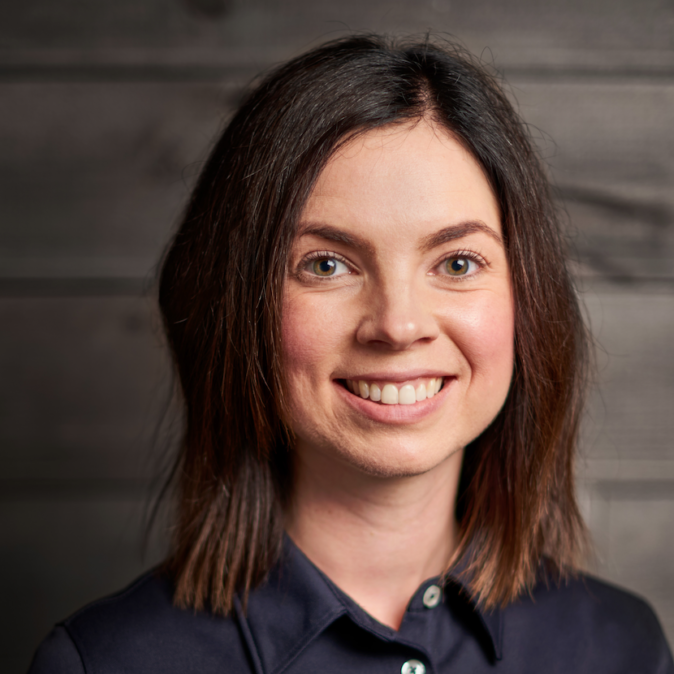 Dr. Casen DeMaria gets to live out her dream job everyday as a chiropractor. As a registered massage therapist, Dr. Casen knew she wanted to continue to add value to the individuals she was helping each day, and enrolled at Life University where she received her Doctor of Chiropractic. Since joining The Drugless Doctors, Dr. Casen actively pursues new ways to reach and educate the community about the benefits of chiropractic, drugless care, and breast thermography, which includes successful partnerships with local businesses and women's organizations. Dr. Casen enjoys speaking about how to follow your passion, what a career in health care looks like, how to represent your brand and simple strategies to improve your marketing and communication. Dr. Casen is available to speak to students at schools and non-profit organizations located in downtown and westside Cleveland.
Please email Dr. Casen DeMaria for her availability at drcasen@druglessdrs.com.
---
Tara Foote
Classroom Antics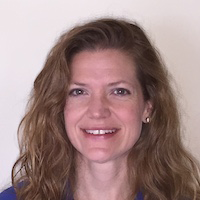 Tara Foote has spent the majority of her career in marketing positions for small entrepreneurial companies and world known brands such as Hasbro, Rubbermaid, and Goodyear. She entered into her own business with her husband in 2007 when after having children of their own they realized that children needed stronger technology education than they were receiving in school. They formed Classroom Antics and have since offered high quality STEM education to over 10,000 students in Ohio, Kentucky and Michigan.
Tara enjoys speaking about igniting the entrepreneurial mindset, marketing, advertising, and public relations. She is available to speak to students 3rd-12th grade during the school day on the West Side.
Please email Tara for her availability at tara.foote@classroomantics.com.
---
Bob Gillingham
Bob Gillingham Ford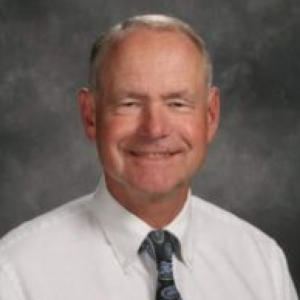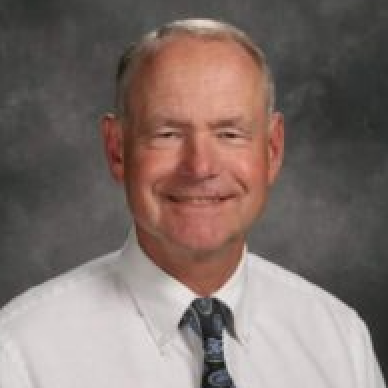 Bob Gillingham is the President and CEO of Bob Gillingham Ford. He is an active community leader and volunteer for many organizations in the region. He is the youth community chair for Medina County Workforce Development, serves as a chair on numerous high school advisory boards, as well as the auto tech advisory board for Tri-C. Bob has taught high school consumer literacy to over 22 high school and 5000 students this school year.
Bob volunteers as an instructor for Junior Achievement, and is a Finmango Board member and instructor. The FinMango program teaches students how to save and invest responsibly. Topics covered will include diversification, knowing your risk profile, how to evaluate and find a good mutual fund – and more! The program best serves advanced middle school students and high school students.
Please email Bob for his availability at BGillingham@bobgford.com.
---
Anne Hydock 
J. Hilburn Men's Clothier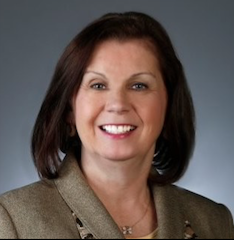 Anne is an Independent Personal Stylist with J.Hilburn Men's Clothier. A versatile, high-energy and creative sales and marketing professional with a Passion for Fashion, Anne helps men in Northeast Ohio and across the country look great and get the proper fit for their body type ~ without traditional markups. Many men don't like to shop, are frustrated by off-the-rack clothing, expensive custom wear and alteration costs. No matter the shape or size, big or tall ~ Anne does it all!
She has an extensive background in various industries with C-level and marketing executives: Trade show, multimedia, commercial real estate, human resources and hospitality/event planning. Prior to joining J.Hilburn, Anne worked for Skyline Trisource Exhibits, Smart Business Network, Forest City Enterprises and Sheraton Hotels.
Anne received the 2016 Excellence in Achievement Award from the National Sales & Marketing Executives Association, Akron/Canton Chapter. She studied business management and communication at Cleveland State University and attended business courses at Case Western Reserve University, Weatherhead School of Management.
Anne enjoys speaking to high school students about Marketing, Sales, Social Media, Fashion, Event Planning and Career Search.
Please e-mail Anne for her availability at anne.hydock@jhilburnpartner.com.
---
Anna Kelberg-Kim, Esq
Entertainment Lawyer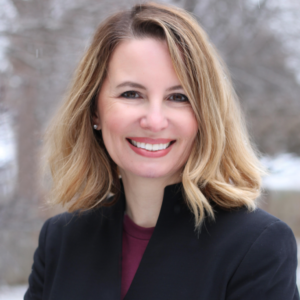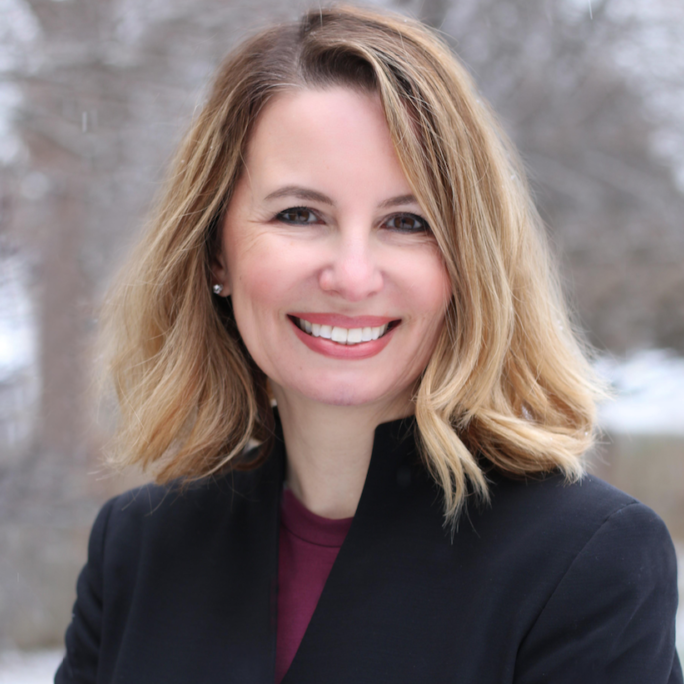 Anna Kelberg-Kim is an entertainment lawyer and represents a diverse roster of clients in music industry as well as literary artists, filmmakers, visual artists, performers and performing arts organizations. Anna combines business and legal knowledge of the industry to offer comprehensive representation to entertainment professionals on matters pertaining to Copyright and Trademark; Clearance and Licensing rights; Formation of Business Entity; and Contract Drafting, Review, and Negotiation.
Anna's passion for helping people to build their careers in entertainment comes from her personal experiences as a musician and as being a parent of a music artist. Anna, classically trained violinist and pianist, grew up in an arts-rich environment – her family, professional music educators and music artists always stressed the importance and value of the arts as integral part of their lives.
Recently, Anna has expanded her practice representing independent music artists and composers for sync licensing. Anna believes that with the rapid change in the music industry, sync can be very instrumental for independent musicians in fulfilling their creative purpose.
Anna believes that one of the keys to professional success is continuous learning and keeping current with industry trends. She prefers to speak to students in 9-12th grade, and can be available to speak to classrooms and after school programs across town, depending on her schedule. To learn more, visit Anna's website at www.KelbergLaw.com.
Please email Anna for her availability at akelberglaw@gmail.com.
---
Joseph LaPlaca
PNC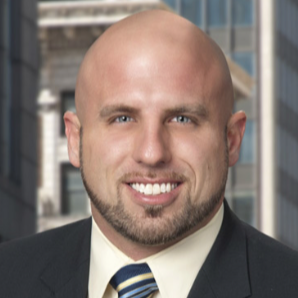 As a Vice President and a Banking Advisor in the Cleveland market, Joseph
LaPlaca works with you, your family and your Wealth relationship team to help
deliver insightful banking solutions. Whether complex lending solutions or day to
day banking needs, he provides a differentiated experience and executes services
seamlessly to assist in delivering financial peace of mind. Joseph has the knowledge, experience and desire to help bring about successful outcomes as your trusted advisor.
Joseph has an extensive background in the banking industry spanning more than
15 years. While most of his career has been concentrated in Private Banking, he
has also served in a Branch Management capacity. Prior to joining PNC Wealth
Management, Joseph was a Relationship Manager with the PNC Private Client
Group.
Joseph has always felt the importance of actively participating in the community,
which led to his pursuit of a local city council seat almost immediately after finishing school. Currently, Joseph serves on the Board of Directors of the Cleveland ChristianHome which strives to be a haven of hope and healing for children, youth and families struggling with mental illness, abuse and neglect.
Joseph LaPlaca enjoys speaking about the entrepreneurial mindset, the art of the elevator pitch, how to start a business and how to raise capital. He is available to speak to students 3rd through 12th grade during the school day across town.
Please email Joseph for his availability at Joseph.laplaca@pnc.com.
---
Rich Mazzola
Emerging Companies Practice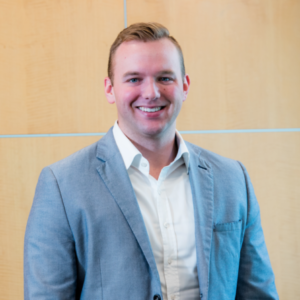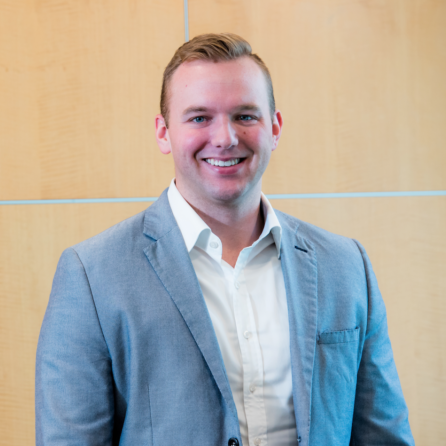 Rich Mazzola is a leader and co-creator of Skoda Minotti's Emerging Companies practice, a start-up company advisory service. The practice is focused on removing the barriers most founders face from product launch to exit. The Emerging Companies team works with start-ups of all sizes to assist in strategic pivots during periods of accelerated growth and investment. He is also a member of the firm's Exit Planning and Transaction Advisory niche practices. These practices focus on the succession and successful sale of privately-owned businesses. Skoda Minotti is a top-100 business and financial advisory firm dedicated to helping clients grow and achieve financial success.
Prior to re-joining the firm, Rich worked as the Director of Finance for a technology SaaS start-up where he focused on accelerating growth in operations and finance. Rich also dedicated much of his time in strengthening relationships with investors, strategic partners and banks.
Rich graduated from John Carroll University (2013). He is a member of the American Institute of Certified Public Accountants, Ohio Society of Certified Public Accountants, Exit Planning Institute and the Ohio Captive Insurance Association. Rich serves on the board of advisors for BackDraft, the leadership council of Engage! Cleveland, and serves on the finance committee of the Art Therapy Studio. Rich is also a licensed CPA in the state of Ohio.
Rich enjoys speaking about the entrepreneurial spirit and how that fosters out of the box strategic thinking, the art of pitching your unique value proposition, the impact your idea has on financial opportunities and the overall development of solving a problem in a specific vertical. Rich is available to speak to students 3rd through 12th grade during the school day or for after school programs per availability.
Please email Rich for his availability at rmazzola@skodaminotti.com.
---
Shanté R. Roddy
SHE Epic Consulting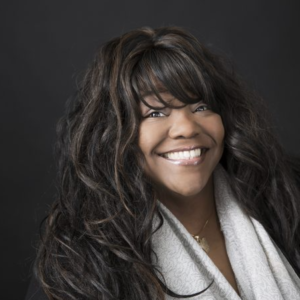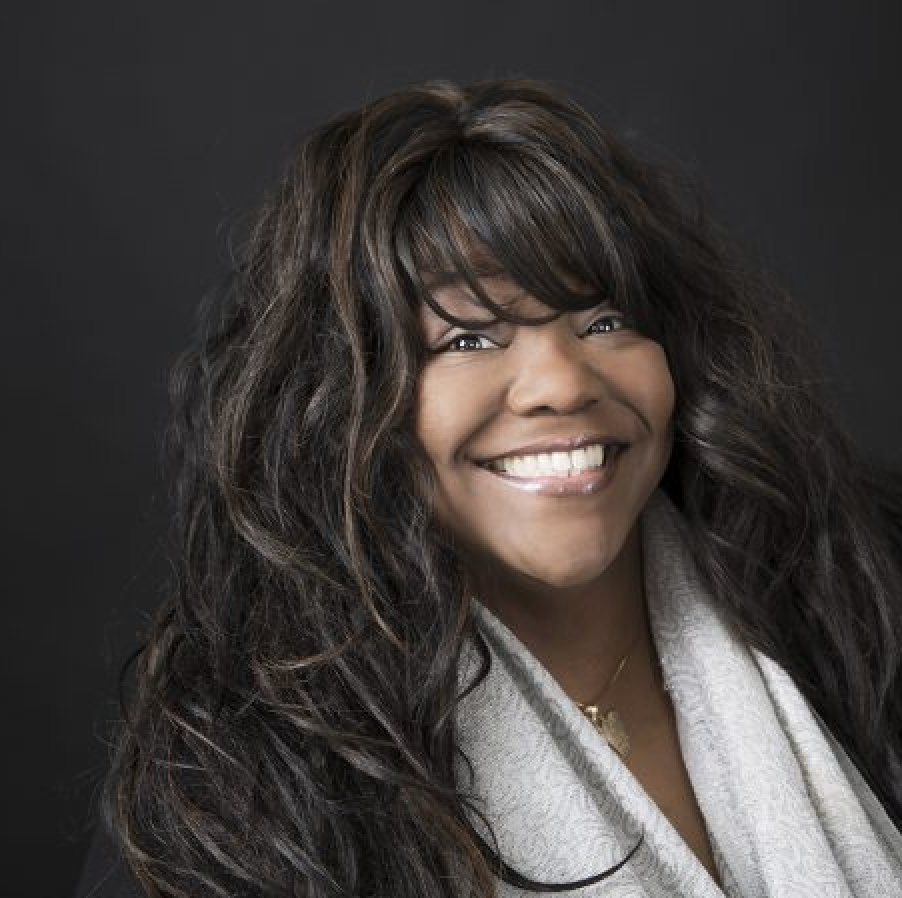 I'm Shanté R. Roody. I am a mastermind, disruptor of the status quo, a master collaborator and advocate for women with the desire to see all women WIN! My motto is We're Better Together!
I am the founder of She Epic Media and host of She Boss Talk, an international talk show and podcast; co-founder of Brown Girls Media. We shine the spotlight on business women, their gifts, stories and voices to educate, empower and elevate women to dream bigger and live bigger.
As the CEO of SHE Epic Consulting, I manage a team of experts who help women market themselves and their brands boldly and fiercely to achieve greater reach, impact, results and make more money with a success team and access to the She Boss Network.
I am an event producer who teaches other women to leverage events to elevate their platform, take center stage and go from hunter to hunted when it comes to attracting and converting their ideal clients. Under She Epic Conference, I host and co-host a number of events including my signature events She Boss Extravaganza and Elevate Women Business Summit.
I'm proud to lead an online community of over 25,000 black women in business; facilitating several initiatives and events to bring us together, break barriers, create opportunities for collaboration and success.
My mission is helping purpose-driven women entrepreneurs increase their influence, impact and income to give them more time, results and freedom to live the life of their dreams without limits. I am SHE!
Shantè enjoys speaking about the entrepreneurial mindset, marketing, advertising, public relations and intellectual property. She is available to speak to students 9th through 12th grade both during the school day and for afterschool school programs in downtown or west side locations.
Please email Shantè for availability at srroddy@intuitiveriskmanagement.com.
---
Lee Schwebel
Schwebel Baking Company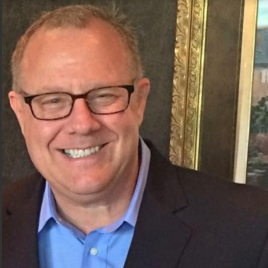 Lee Schwebel is an experienced marketing professional with a record of achievement and results. He is skilled in Brand Management, Media Relations, Corporate Communications, Market Research, Public Relations and Event Management. Lee is the great-grandson of Schwebel Baking Company founders, Dora and Joseph Schwebel. He has spent the past 25 years as Vice President of Marketing and Corporate Communications, setting new company standards for excellence in advertising, promotions, event marketing, product development, and digital marketing.
Lee enjoys speaking about developing good interpersonal communication skills and how to be better organized and prepared for school and for life. Lee can work with students to help reinforce basic life skills and the keys to being happy, positive, and productive, including accountability to oneself, to family, to others.
Lee's special areas of achievement he can share about with students include cultivating your creative spirit, strengthening writing stills, grassroots marketing, advertising, social media, current events, and arts/theater/music. He is available to discuss what is necessary to achieve personal and professional success, to students of all age ranges.
Lee can describe how creativity and marketing are linked, and how he used those skills in tandem at Schwebel Baking Company, his family's business. He has an exciting story to tell about the baking business, its founding, history, operation, what makes Schwebel's bread so good, and how the Schwebel family has stayed in business for 114 years.
Please contact Lee at leesbc2000@yahoo.com for availability.
---
Brandy Smith
Boys and Girls Club of Cleveland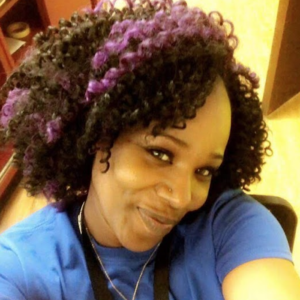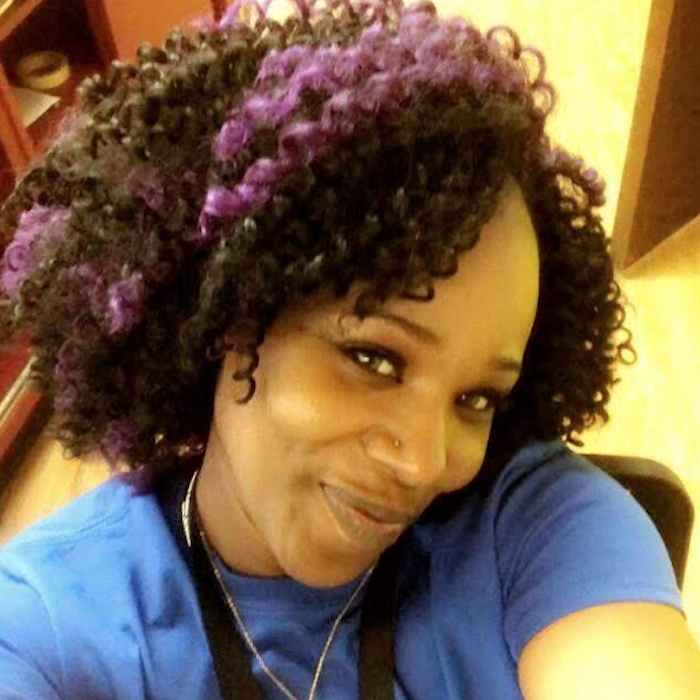 I am a dynamic after school coordinator that constantly ignites the creativity of the youth I serve. I am the Site Coordinator of the Heritage site. I have over 10 years of professional and personal experience. I am a recent college graduate who enjoys reading and volunteering for community programs when I am not thinking of strategies to keep young minds engaged.
Brandy enjoys speaking about the art of the elevator pitch, marketing, advertising and public relations. She is available to speak to grades 9th through 12th grade during the school day and 3rd through 12th grades afterschool in downtown and east side locations.
Please email Brandy for her availability at bsmith@clevekids.org.
---
Christopher Smith
JumpStart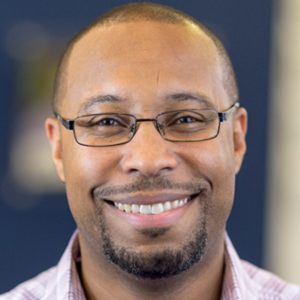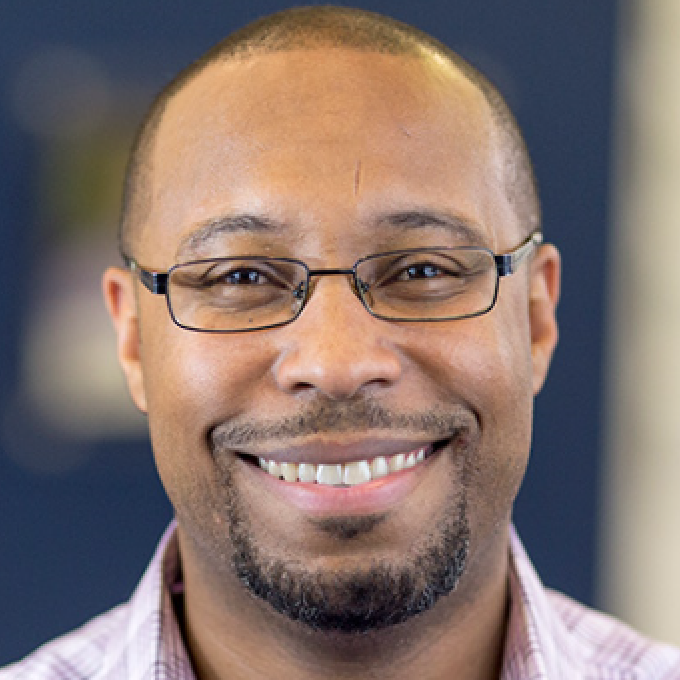 Christopher Smith serves as the senior onboarding resource for applicants seeking services and/or investment from JumpStart and its network of partners. His role involves engaging with early-stage and small business clients, identifying their service needs, providing value-added feedback, maintaining continued engagement with clients and partners to track continued progress made and making referrals within JumpStart, within the NEO ESP Network and to our other external services partners.
Chris enjoys speaking about the art of the elevator pitch, how to start a business, and raising capital for a business. He is open to speaking to students grades 9-12th in school and after school programs across town depending on his schedule.
Please email Chris for his availability at chris.smith@jumpstartinc.org.
---
Rani Thakkar
Merrill Lynch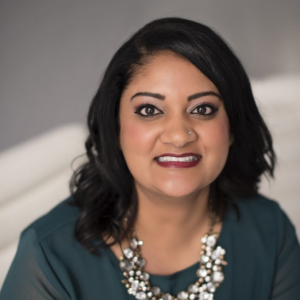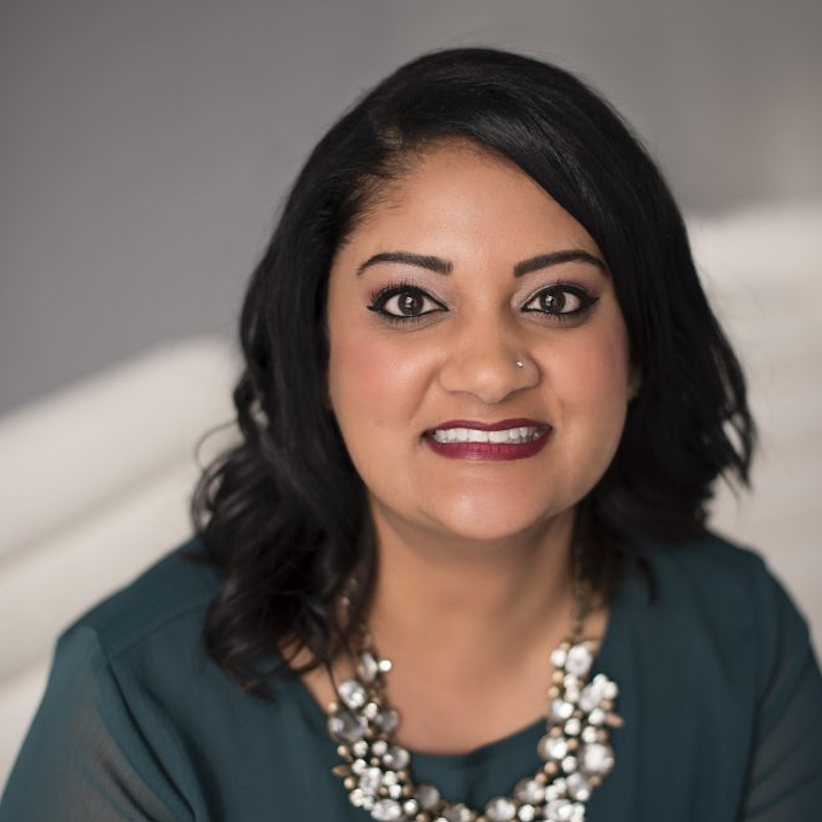 Rani Thakkar is a Client Associate for The Shultz Group at Merrill Lynch in Brecksville, OH.  She is also a Youth Regional Lead for the Midwest Chapter of BAPS.  BAPS is an spiritual, volunteer driven organization dedicated to improving society through individual growth by fostering the Hindu ideals of faith, unity, and selfless service.  Rani uses her passion, positivity, values, and leadership skills learned through her role as a lead for BAPS and brings it into the work environment in her role as an client associate to build, nurture, and maintain client relationships.
Rhani enjoys speaking about the entrepreneurial mindset, marketing, advertising, public relationships and how to develop leadership techniques in business. Rhani is available to speak to students 3rd through 9th grade across town, but only during the school day.
Please email Rhani for her availability at Rthakkar1207@gmail.com.
---
Julie Brandle
Metis Construction Services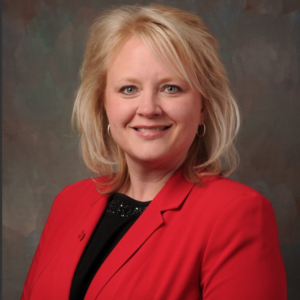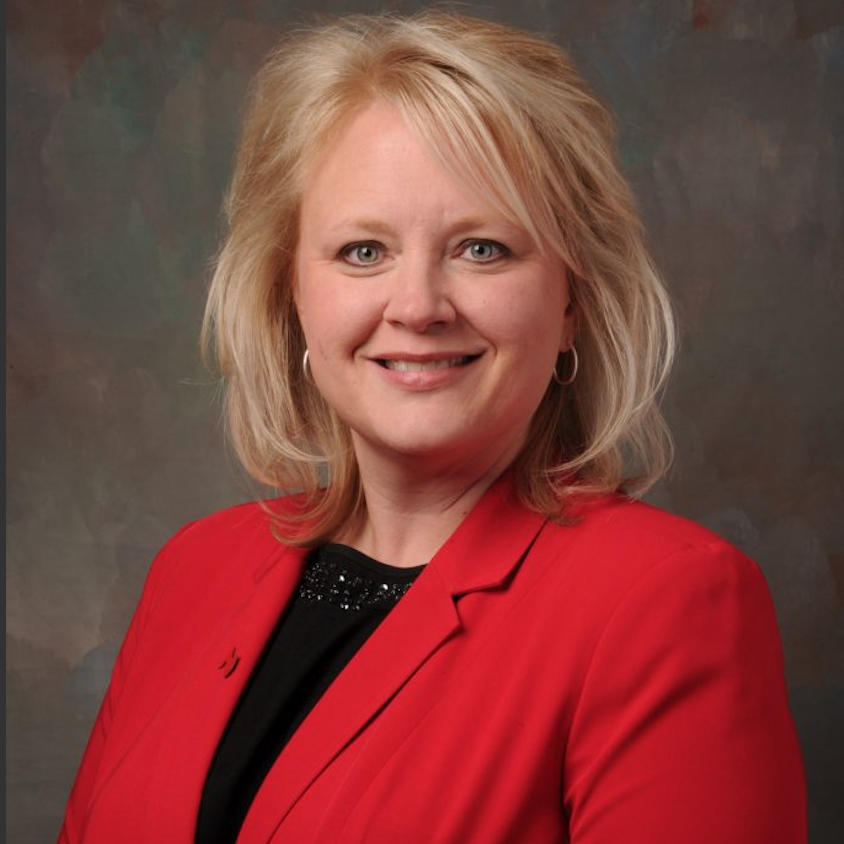 My name is Julie Brandle, President and Founder of Metis Construction Services, a female owned and operated commercial general contractor located in Kent working throughout Ohio. Metis performs facilities maintenance, building renovations and ground up construction. This year we celebrate our 10th anniversary!
Julie enjoys speaking about marketing, advertising, public relations and how she started her business. She is open to speaking to students in school and after school programs across town depending on her schedule.
Please email Julie for her availability at jbrandle@metisconstruction.com.
---
Carrington Chatman
Carrington Financials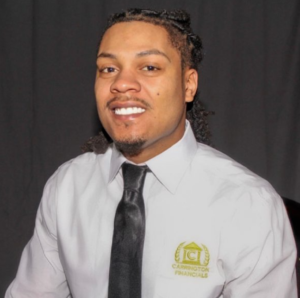 Carrington Chatman, affectionately called CJ by family & friends, was born in Akron, Ohio. Chatman exhibited entrepreneurial traits at an early age; he started a popsicle stand at age 4, collected cans from ages 9-11 and founded his own landscaping business by age 12. As a student in Copley-Fairlawn City Schools he was selected to be a People to People Student Ambassador, which granted travels across the globe.
Chatman went on to graduate from Copley High School, where his athletic career earned him a full ride football scholarship at Walsh University. During his time at Walsh University, he was introduced to the financial world through his internship at Northwestern Mutual. Chatman earned his Life & Health Insurance license and was honored to be named one of the top 100 interns in the nation during his time with the company.
After graduation, Chatman went on to State Farm where he was an Account Manager, during which he earned his Property & Casualty license. In his free time he planned and eventually founded Carrington Financials LLC in December 2017, fulfilling a lifelong dream. The vision for Carrington Financials stemmed from Chatman's want to give back to his community and help those in need, while also using the financial knowledge earned and experience gained throughout his life.
Carrington is currently involved with the United Baptist Church Scholarship Program, the Ready 2 Work Program, and many other business ventures that will come into fruition in the future.
Carrington enjoys speaking about igniting the entrepreneurial mindset and how to start a business. He is available to speak to students 3-12th grade both in school and for out of school programs across town.
Please email Carrington for his availability at carringtonfinancials@gmail.com.
---
Rick Freer
CLEORA Management LLC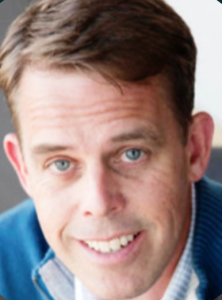 Rick is an engaged learner curious about the world and seeks solutions to problems. He works in both the for profit and non-profit sectors laboring to unleash potential: improving operations, building into communities, and equipping people for success. Rick is a founder of small businesses, a school, and social ventures. Rick's motto, "Invest in the City!"
Rick is interested in speaking about igniting the entrepreneurial mindset, the art of the elevator pitch and how to start a business. He is open to speaking to 3rd-12th grade students across town, in classroom settings and out of school programs. Please contact Rick at Rick@Cleoramanagement.com to schedule an engagement.
---
Damonte Vales
Speedy iRepair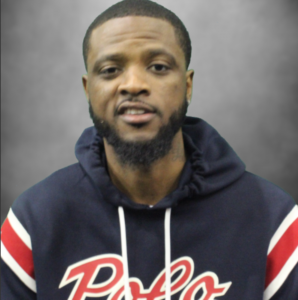 Speedy iRepair was originally started in 2014 by CEO and Founder Monte Vales at his mothers kitchen table in Akron, Ohio. With less than a few hours of repair knowledge and a few Youtube videos, Monte had fixed his girlfriends iPhone 4 and found a new business venture. Over the next two years, Speedy iRepair would operate out of a book bag and become known as the mobile iPhone repair company fixing phones all over Northeast, Ohio. Customers would call and drop their device off at Monte's home, or he would meet customers anywhere that he could fix a phone. We have fixed iPhones inside of customers homes, jobs, our own vehicle, and even McDonald's. We opened our first location in the Fall of 2016, and our second location in Barberton, Ohio was opened February 2019. Our goal is to fix every phone our customers bring into our locations, and we are always gaining experience within the cellphone industry. Our team is continuously growing, and seeking the most efficient ways to fix our customers smartphones. We only use high quality replacement parts, and offer a lifetime warranty on repair parts. We have fixed over 1,000 smartphones and counting. We really love what we do, and we go above and beyond for every customer!
Monte enjoys speaking about igniting the entrepreneurial mindset, how to start a business, marketing, advertising, and public relations. He is available to speak to students 3rd-12th grade during the school day in downtown Cleveland.
Please email Monte for his availability at info@speedyirepair.com.