Thursday, November 17th:
Theme: Revolutionizing Education through teaching Youth the Entrepreneurial Mindset (a continuation from the Enspire Conference)
Who: K-12 Educators
Where:
Via Zoom (you will receive a link after
signing up)
When: Thursday, 11/17/22, 4:00 – 5:30 PM EST.
.
.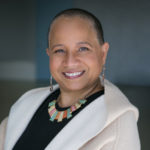 Dr. Sonia Toledo is a writer, speaker, researcher and social entrepreneur passionate about training educators in 21st-century learning and teaching youth the mindset of an entrepreneur. She is the founder & CEO of
Dignity of Children
, a training and development organization that offers educators extensive resources including emotional intelligence training, trauma-informed care, innovative facilitation and engagement strategies, and complete K through 12 PBL curriculums. She holds a Ph.D. in education (with the focus on global training & development) and has more than 25 years of experience working in the after-school field.
.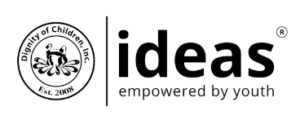 iDEAS Empowered by Youth®
is an innovative, comprehensive training program for educators that prepares them to teach young people social entrepreneurship through project-based learning. The program is delivered via a user-friendly online platform and includes step-by-step class planning, strategies to increase engagement, LIVE facilitation training, extensive resources and opportunities to connect to a community of forward thinking educators around the world.
Thursday, December 1st: Making It – Best Practices In Using Your Maker Space
Save the date! On December 1st we will be learning about maker spaces from Matt Gerber, Western Reserve Academy, as well as Julie Michael Smith and John Scott from Invent2Make. Keep an eye out for more details, you don't want to miss it!