Adam Alletto
Micro Systems Management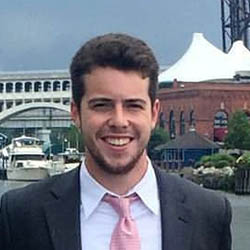 Adam Alletto graduated from Ohio University with degrees in Information and Telecommunications Systems, as well as in Sales. He currently works for Micro Systems Management selling business-class IT security and services. Personally, Adam enjoys skiing, fishing, and anything outdoors.
---
Stacy Bauer
BauerGriffith, LLC, COSE Member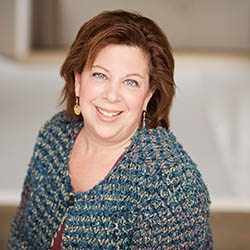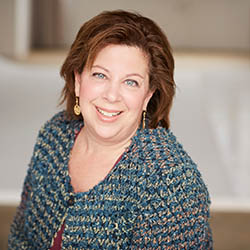 Stacy Bauer has served as a senior legal resource involving complex strategic transactions, including strategic planning and implementation, mergers and acquisitions, regulatory compliance matters, human resources, contract drafting/negotiating, litigation, and management support of diverse operations since 2000. Previously she was Vice President and General Counsel of VESTAX Securities Corporation, an ING company, providing legal and regulatory consultation to its broker/dealer subsidiaries, significantly enhancing their compliance programs and managing regulatory exams. She was previously Vice President of KeyCorp, involved in investment management and commercial lending, including equipment lease finance and real estate loans. She is also a licensed realtor. Stacy graduated cum laude from The George Washington University National Law Center, and received her Bachelor of Arts in English from Miami University. Stacy currently serves on the Board of Directors of Dare2Care, Inc. and Envalo, Inc. She previously served on the advisory boards of the Douglass MacArthur Girls Leadership Academy, New Tech Facing History High School and Lake Erie Silver Dolphins. Stacy serves on the COSE Board of Advisers and is the chairman of the COSE Ambassador program.
---
Stacy Ward-Braxton
The Significance Group, COSE Member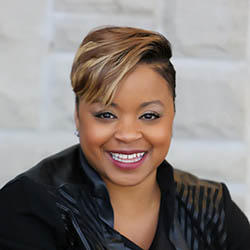 Stacy Ward-Braxton has spent the past 15 years as a consultant, speaker, trainer, coach and entrepreneur helping individuals, non-profit and for profit organizations thrive. As a graduate of the Weatherhead School of Management's Positive Organizational Development Program, Stacy realizes the importance of combining engagement with being an experienced multi-disciplinary team member and working effectively with people and communities from diverse cultural, social, and ethnic backgrounds.
As Chief Learning & Engagement Officer of The Significance Group, Stacy is passionate about equipping leaders, engaging teams and empowering organizations by providing resources that will place people where their strengths can produce performance results and promote engagement.
---
Bonny Carroll
First Federal Lakewood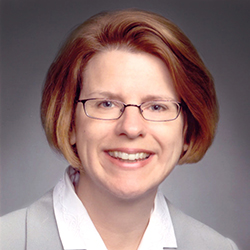 As VP, Cash Management & Public Funds, Bonny Carroll oversees the First Federal Lakewood Treasury Management Department which offers cash management services to public organizations—such as educational institutions, health care centers, religious organizations, trade associations, libraries and government organizations at the city, county and state level—to enhance deposit accessibility and offer them improved control of cash flow. Bonny has more than 35 years of experience in the financial services industry, joining First Federal Lakewood in 2005, first serving as a Branch Sales Manager in the Avon and Avon Lake branches before moving to her current position in 2010. She is a member of the First Federal Lakewood President's Club and a member of the Northern Ohio Association for Financial Professionals. Bonny received a bachelor's degree from Denison University and received the Certified Treasury Professional (CTP) designation from 2006-2011.
---
Mike Grzincic
Huntington National Bank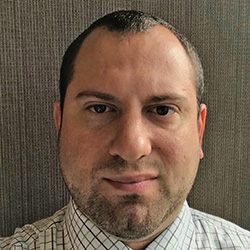 Mike has been with Huntington National Bank since 2012 as a Branch Manager, previously at the City View Center Branch and now at the newly opened Slavic Village Branch.
---
Jasmine Hawkins
Huntington National Bank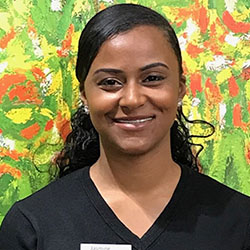 Jasmine Hawkins is a customer service expert for Huntington National Bank. She is currently in her senior at Cleveland State University majoring in education. Jasmine is passionate about engaging within the community and shaping the minds of our future leaders for the better. She believes that anything is achievable if you believe in yourself and trust the process.
---
William Holdipp Jr.
Consortium of African American Organizations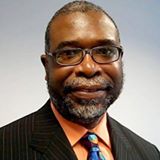 William Holdipp Jr. is the Executive Director of the Consortium of African American Organizations (CAAO). William is a firm believer that everyone should have access to opportunities and the importance of reaching back to help others. He has dedicated his talents and training to helping others. Born and raised on the island of Bermuda, his passion for helping others came about in his early 20's when he was volunteering for Amnesty International, a human rights organization. During this time, William had the opportunity to advocate for people around the world that were suffering from various human right violations. William eventually got more involved with Amnesty International when he joined the board of AI Bermuda. During this time, William got the opportunity to organize international campaigns for various countries including Cuba, China, Sierra Leone, and the United States. In his role as Interim Executive Director of CAAO, William oversees the various areas including marketing, fundraising, program development, recruiting of member organizations, HR management, and accounting for the organization. Among his notable accomplishments includes being part of an international selection committee to hire an Executive Director for the Caribbean region of Amnesty International, graduating from Bermuda College, founding member of the Tibet Interest Group of Bermuda, graduating from Cleveland Bridge Builders and Neighborhood Leadership Cleveland. William is also a published author with Smart Business Cleveland Magazine. Mr. Holdipp currently serves on various committees in Cleveland which includes the Global Cleveland African American Committee (Vice Chair), Neighborhood Leadership Cleveland Alumni Committee (Co-Chair), and the Cleveland State Diversity Advisory Group. William is also a certified life coach working with people from the various neighborhoods in Cleveland.
---
Dr. Daniel J. Keenan, Jr.
Martha Holden Jennings Foundation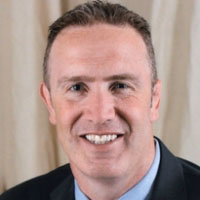 Dr. Keenan became the Executive Director of the Martha Holden Jennings Foundation in Cleveland, Ohio in August of 2014, after serving as superintendent of the Westlake City Schools for seven years. His 21-year tenure in public schools included teaching and coaching in three school districts in Indiana and Ohio and serving as an administrator in three NE Ohio school districts. In 2012, Dr. Keenan was the recipient of Cleveland State University's Distinguished Alumni Award for his contributions to public education and in 2014 he was honored by the Buckeye Association of School Administrators as Ohio's School Superintendent of the Year.
---
Anthony Milia
Milia Marketing, LLC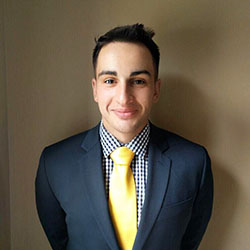 Anthony Milia has a Bachelor's degree from Kent State University in Entrepreneurship & Marketing. He was selected from a worldwide applicant pool to participate in an applied leadership, business, and cross-cultural training program with participants from all over the world through the Global Village for Future Leaders of Business and Industry program held at Lehigh University. Anthony continues to demonstrate the ability to learn and consistently apply knowledge and new skill sets to accomplish value-added results while enhancing brand reputation.
Presently, Anthony is the owner of Milia Marketing, a Digital Marketing Agency located in Northeast, Ohio delivering results to small/medium sized businesses through compelling Web Design, Social Media Marketing, and Online Advertising. Shedding light on sales and marketing challenges and creating solutions that drive qualified traffic and leads to clients' businesses.
---
Marvin Montgomery
COSE Member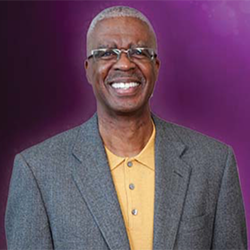 For more than 30 years, Marvin Montgomery has earned widespread national recognition and praise for his informative, practical and stimulating programs that reflect his basic philosophy: "Preparation and practice are the keys to sales success."
Marvin began his career with one of the nation's largest jewelry chains and worked his way up to the director of sales position. It was here that Marvin began refining his approach to training. In total he trained more than 1,200 associates in 95 stores during his time with the organization.
Since that time, Marvin's captivating presentations have assisted hundreds of organizations to meet or exceed their sales goals using his training programs. Many of Marvin's clients have said that getting "Marvinized" has truly made a difference in their company and Marvin has become a mandatory part of company training.
In addition to his training programs, Marvin has given keynote addresses, public workshops and presentations for all industries, professional services, chambers, associations and organizations of all sizes. His addresses include such topics as "Are You Practicing on Your Customers?", "How to Cultivate New Clients While Maximizing Your Existing Ones" and "Customer Service: The Unexpected Extras that Make the Difference."
Marvin is the author of Practice Makes Perfect: The Professional's Guide to Sales Success as well as the soon to be released book, Training Wheels. He is also a regular contributor to magazines such as Smart Business Cleveland and Smart Business Akron/Canton, COSE Update, and the Cleveland Plain Dealer.
---
Jennifer Redmon
Cleveland State University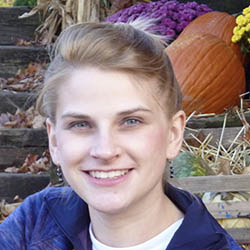 Jennifer Redmon is currently serving as the Coordinator for Undergraduate Programs and Student Services for the Monte Ahuja College of Business at Cleveland State University. She has over nine years of professional experience in academic advising and student services. Prior to working in academic advising, she was a CSU Admissions Recruiter. In that role, she met with prospective first-year and transfer students from Cleveland and the surrounding nine-county area. She has a Master of Education in Adult Learning and Development and a Bachelor of Arts in Communication, both from CSU. In her free time, she enjoys traveling and spending time with her husband and two children, Penelope and James.