A.J. Juliani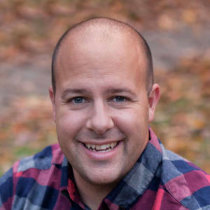 A.J. is an award-winning blogger, speaker, and author of multiple books, including the best-sellers Empower and Launch. He serves on the Faculty for the University of Pennsylvania Graduate School of Education (PLN) and is the former Director of Learning and Innovation for Centennial School District. As an English teacher, football coach, and K-12 Technology Staff Developer, A.J. has worked towards innovative learning experiences for schools in various roles.
A.J. Juliani has worked at all levels of the K-12 spectrum and has the lens of a parent (of four crazy kids) as well. He will encourage educators to not only be intentional about innovation, but also focus on how our practice needs to always be centered on the student experience.
---
John Spencer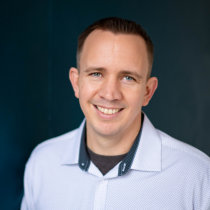 John Spencer – is a former middle school teacher and current full-time professor who is passionate about seeing teachers empower their students with voice and choice. He is also the author of the best-selling book Vintage Innovation, as well as co-author of the books Launch and Empower with A.J. Juliani.
In his second year of teaching, John used design thinking for a student-centered documentary project. Everything changed. He spent the next decade on a journey to empower students to become creative thinkers and problem-solvers. This meant mural projects, service-learning projects, STEM camps, and coding projects. But it also meant mistakes. Tons of them. It meant lessons that tanked and projects that failed. But each failure was another iteration on the road to innovation.
Along the way, he helped develop the student-friendly LAUNCH Cycle, a design thinking framework for K-12 students.
Over the last several years, John has worked with schools, organizations, and conferences, as well as had the chance to speak at the White House and share his vision for the future of learning – one that empowers students to be creative thinkers.
---
Marcia L. Tate, EdD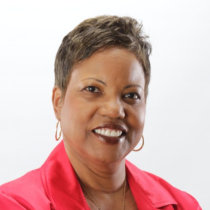 Marcia L. Tate, EdD, is the former Executive Director of Professional Development for the DeKalb County School System, Decatur, Georgia. During the course of her 30-year career with the district, she has also been a classroom teacher, reading specialist, language arts coordinator, and staff development executive director. In 2001, she received Georgia's Distinguished Staff Developer Award, and her department won the Exemplary Program Award for the state.
Currently, through her company Developing Minds, Inc., Marcia serves as an educational consultant and has taught over 450,000 administrators, teachers, and parents, as well as community and business leaders, all over the world. Participants in her workshops often refer to them as the best they have ever experienced.
In addition to these widely-regarded in-person and online workshops, Marcia shares her expertise through her acclaimed catalogue of bestselling books and speaking appearances.
---
Dr. Reshan Richards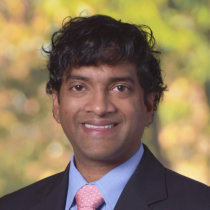 Dr. Reshan Richards is the CEO & Co-Founder of Explain Everything, a company that makes a magical whiteboard for schools, students, and teachers. He teaches at Teachers College, Columbia University and Columbia University School of Professional Studies. Reshan also advises K-12 schools and organizations in board member and strategic partner capacities. His writing includes Blending Leadership published by Wiley-Jossey-Bass in 2016 and Make Yourself Clear published by Wiley in 2019, and his leadership & technology column on EdSurge. He has an Ed.D. in Instructional Technology and Media from Teachers College, Columbia University, an Ed.M in Learning and Teaching from Harvard University, and a B.A. in Music from Columbia University.
---
Mike Flanagan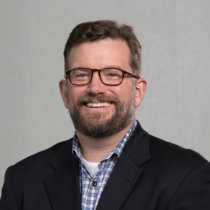 Mike Flanagan is the CEO of the Mastery Transcript Consortium (MTC), a group of 400+ high schools creating a digital high school transcript that opens up opportunity for each and every student — from all backgrounds, locations, and types of schools — to have their unique strengths, abilities, interests, and histories fostered, understood, and celebrated.
Mike joined MTC in 2017 and oversaw the design and development of Mastery Transcript software products, connecting with members and advisors to manage the MTC product roadmap. He became CEO in May 2021. Prior to MTC, he was CEO of School and Student Services by NAIS—a cloud-based financial aid management solution used by over 2,000 K-12 schools and nonprofits to assess aid applications from 150,000+ families every year. He was also co-founder and EVP of Client Services at Intrepid Learning Solutions, a provider of learning technology and management consulting services to Global 2000 clients. Mike has a BA in English from Yale University, an MA in English from the University of Washington, and early in his career taught English and coached Cross Country and Track at 'Iolani School in Honolulu, HI.
---
Andrew Calkins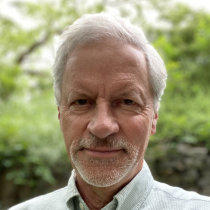 As one of two Co-Directors of Next Generation Learning Challenges, Andrew Calkins helps to lead a national effort to fundamentally reimagine and transform K-12 public education in the United States. NGLC seeks to dramatically lift and transform student outcomes by helping to spur the development of next gen learning: equitable, student-centered, personalized, competency-based, experiential, and tech-enabled, organized around richer, deeper definitions of student success. Since its inception late in 2010, NGLC's non-profit grantmaking has invested $100 million in a range of innovations and whole-school models designed by educators and incorporating those principles.
NGLC empowers educators and communities to build schools that transform the student learning experience, catalyze 21st-century learning outcomes, and support the societal goal of social justice. It pursues that work through grantmaking initiatives that challenge educators and communities to reimagine learning, school design, and assessment; by creating networks of collaborative learning that connect educators with peers who can help them; by broadly sharing our grantees' and partners' lessons-learned; and by offering contract services directly to interested communities, districts, and schools. NGLC has recently conducted research into the strategies of school districts that have successfully transformed learning, school design and outcomes for students over a decade or longer of sustained effort – a practice we call Transformation Design.
All of NGLC's learning in its first decade are now being applied to the design of the Thrive Network, a vision for a broad national network of intensive communities of practice comprised of districts and schools, supported by a highly aligned alliance of partner providers.
Calkins brings three decades of experience in education reform in leadership positions at Scholastic Inc., where he served as editor of Electronic Learning magazine, Recruiting New Teachers Inc., Mass Insight Education and Research Institute, and the Stupski Foundation. He was the lead author of the influential Mass Insight report, The Turnaround Challenge, which helped to launch the nation's focused efforts to turn around its most consistently under-performing schools and has been downloaded more than a quarter-million times. Calkins writes frequently for national publications and websites and has spoken at education conferences and other events across the country. He earned his B.A. from Harvard College and was a Henry Fellow at Pembroke College in the UK.
Calkins served for six years as an elected member of the Hamilton-Wenham Regional School Committee and for five years as chair of the board of trustees for the Waring School. He lives in Gloucester, MA where he and his wife Peggy have raised three daughters, two of whom have gone on to become educators.
---
Carla Jackson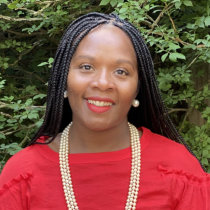 Carla Jackson is the Middle School Director at Emmanuel Christian Academy. She has worked with youth programming with a specific focus on financial literacy and entrepreneurship for over ten years. She has written and received grants for youth entrepreneurship and financial literacy totaling over $350,000. These grants have led to the development of programming that has afforded students throughout the Greater Akron area opportunities to understand the importance of self-sufficiency through financial literacy and the development of business opportunities.
Carla Jackson was born and raised in Akron, Ohio. Attending Akron Public Schools from kindergarten through twelfth grade, she graduated from Garfield High School in 1998 before receiving her B.A. in History from Cleveland State University in 2005 and her M.Ed. from the University of Akron in 2013. Recently completing her PhD. coursework in Organizational Leadership at Regent University, Carla is currently working to complete and present her dissertation.
Carla holds professional Teaching and Principal licenses issued by the Ohio Department of Education. Teaching middle school history for seven years, she has worked in both public and private school systems. She is currently serving as the Middle School Principal and Director of Entrepreneurship at Emmanuel Christian Academy located in Akron, Ohio.
Carla's community involvement includes volunteering, raising funds, and collecting goods for organizations such as the Battered Women Shelter, Haven of Rest, Habitat for Humanity, Susan G. Komen Foundation for Breast Cancer, The Leukemia & Lymphoma Society. Voter Registration, St. Jude Children's Research Hospital Partner in Hope, Judge Harold K. Stubbs Scholarship Committee.