TerDawn DeBoe
Creative Thought Solutions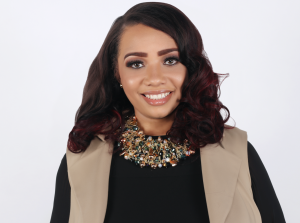 TerDawn DeBoe has had an affinity for music, creativity, and entrepreneurship all of her life. After finding a passion for graphic design and marketing, she became a full-time entrepreneur starting InnovativEdge Marketing (now known as Creative Thought Solutions) which has provided services for NASCAR, Tyscot Records/Warner Music Group, Caesar's Casino,  and 100's of other businesses all across the country. She has grown that business from a one-woman show to a team of six people specializing in finding creative solutions for companies and helping them accelerate their growth. She is considered the go-to expert when it comes to finding creative ways to bring a vision to life while assisting each company in reaching their goals.
In October 2016, TerDawn founded the Creative Entrepreneur Academy which teaches entrepreneurs how to start and accelerate the growth of their businesses. The academy offers live classes, home-study courses, and mentorship. Through the Academy, she has been able to reach close to 1000 Entrepreneurs in over 9 different countries.
TerDawn is also a partner of Dream Creative Complex, a creative co-working space located in Bedford Heights, OH.  She is an active Marketing committee member for the Women of the NAACP and the NBMBAA as well as a preferred marketing provider for The President's Council, Ohio's leading business chamber.
---
Ája Hardy
FUSE Executive Fellow of Economic Development, City of Cleveland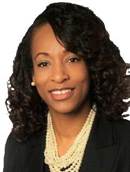 Ája Hardy has focused on developing public/private partnerships in the digital health, technology, consumer, and government sectors. Most recently, she was head of strategy and partnerships for a dental tech startup and an advisor to the Office of the National Coordinator for Health Information Technology, Prime Health, and General Assembly. Ája previously developed the strategy practice at the global consultancy Huron and led teams responsible for sales, marketing, global strategy, R&D, and operations at Deloitte, Cerner Corp., and Abbott Laboratories. Ája has an MPH from Tulane School of Public Health, an MBA from the Bloch School of Management at the University of Missouri-Kansas City, and a BS from Xavier University.
---
William Holdipp Jr.
Consortium of African American Organizations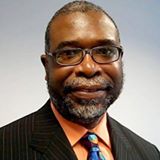 William Holdipp Jr. is the Executive Director of the Consortium of African American Organizations (CAAO). William is a firm believer that everyone should have access to opportunities and the importance of reaching back to help others. He has dedicated his talents and training to helping others. Born and raised on the island of Bermuda, his passion for helping others came about in his early 20's when he was volunteering for Amnesty International, a human rights organization. During this time, William had the opportunity to advocate for people around the world that were suffering from various human right violations. William eventually got more involved with Amnesty International when he joined the board of AI Bermuda. During this time, William got the opportunity to organize international campaigns for various countries including Cuba, China, Sierra Leone, and the United States. In his role as Interim Executive Director of CAAO, William oversees the various areas including marketing, fundraising, program development, recruiting of member organizations, HR management, and accounting for the organization. His notable accomplishments include being part of an international selection committee to hire an Executive Director for the Caribbean region of Amnesty International, graduating from Bermuda College, founding member of the Tibet Interest Group of Bermuda, graduating from Cleveland Bridge Builders and Neighborhood Leadership Cleveland. William is also a published author with Smart Business Cleveland Magazine. Mr. Holdipp currently serves on various committees in Cleveland which includes the Global Cleveland African American Committee (Vice Chair), Neighborhood Leadership Cleveland Alumni Committee (Co-Chair), and the Cleveland State Diversity Advisory Group. William is also a certified life coach working with people from the various neighborhoods in Cleveland.
---
Joseph LaPlaca
PNC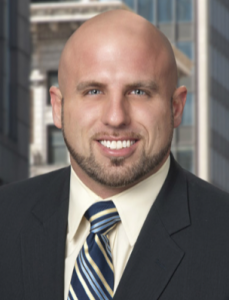 As an Assistant Vice President and a Banking Advisor in the Cleveland market, Joseph LaPlaca provides private banking services to an assigned group of wealth management client relationships. He specializes in deposit and loan solutions tailored to high net worth clients and their families. Joseph works closely with a team of experts in investment management, financial and estate planning, and trusts to help clients achieve their financial objectives.
Joseph has an extensive background in the banking industry spanning more than 13 years. While most of his career has been concentrated in Private Banking, he has also served in a Branch Management capacity. Prior to joining PNC Wealth Management, Joseph was a Relationship Manager with the PNC Private Client Group.
Joseph has always felt the importance of actively participating in the community, which led to his pursuit of a local city council seat almost immediately after finishing school. He also has dedicated over 25 years of his life to the sport of wrestling and most recently has committed himself to volunteering at local youth programs teaching the fundamentals of the sport to children.
---
Anthony Milia
Milia Marketing, LLC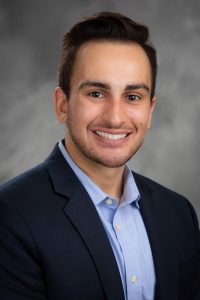 Anthony Milia has a Bachelor's degree from Kent State University in Entrepreneurship & Marketing. He was selected from a worldwide applicant pool to participate in an applied leadership, business, and cross-cultural training program with participants from all over the world through the Global Village for Future Leaders of Business and Industry program held at Lehigh University. Anthony continues to demonstrate the ability to learn and consistently apply knowledge and new skill sets to accomplish value-added results while enhancing brand reputation.
Presently, Anthony is the owner of Milia Marketing, a Digital Marketing Agency located in Northeast, Ohio delivering results to small/medium sized businesses through compelling Web Design, Social Media Marketing, and Online Advertising. Shedding light on sales and marketing challenges and creating solutions that drive qualified traffic and leads to clients' businesses.
---
Leslie Moore
Cleveland Metropolitan School District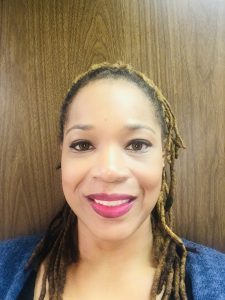 I have been a teacher with the Cleveland Metropolitan School District for the last 14 years. I earned a bachelors degree in Communication and Biology from Cleveland State University and a Masters Degree in Organizational Management. I have also started and co-founded a non-profit organization that was established in February of 2015. Currently, I teach fitness classes in the evening. I enjoy teaching people ways to improve their lives in different ways.
---
Anne Nelson
Cleveland State University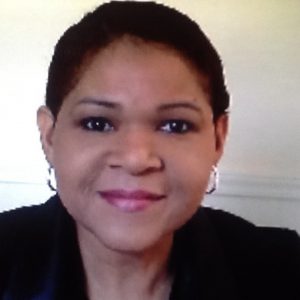 In April, Anne Nelson was promoted to Assistant Dean of Student Services of the Monte AhujaCollege of Business, overseeing  all student services regarding graduate and undergraduate academic programs. This includes recruitment, academic advising, enrollment development, scholarship and retention/engagement services.  Nelson has held several positions at Cleveland State University. In 2008, Nelson joined the College of Business as an academic advisor for undergraduate students and was promoted in 2010 to assistant director of undergraduate programs and advising. Nelson has developed many initiatives to help the College of Business undergraduate programs grow and provide innovative student engagement programs. Nelson started her career in higher education at John Carroll University and has served Cleveland State students since 2001. Nelson is active in professional associations related to student affairs, business education, student retention issues and advisement services. She serves on several College of Business and Cleveland State University committees.  She has presented her research findings regarding academic advisement, student engagement programs and student retention issues at professional conferences on the national, regional and local level.
---
Sanket Patel
Brand Muscle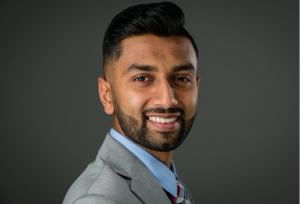 Sanket was recently recognized as Cleveland Crain's Forty Under 40 Honoree.  He grew up in a world of business as both of his parents are entrepreneurs and majority of his extended family are small business owners.  This upbringing was crucial in providing a great foundation to his education and professional career.  In his time away from work he loves traveling to new and familiar places, running, eating, and cooking for others.  A strong pillar in Sanket's life is the volunteer work that he does with his church group focusing on youth activities and initiatives.  Sanket is excited to have this opportunity to be a finalist judge for this year's Selling Bee.  The creativity and confidence these young entrepreneurs have is a breath of fresh air that our future is truly bright.
---
Shanté Roddy
Intuitive Risk Management International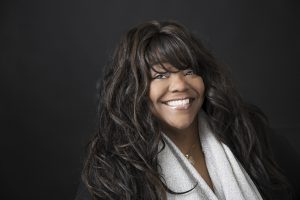 Shanté R. Roddy, Founder and CEO of Intuitive Risk Management International, is a highly respected business and community leader. She is a visionary consultant, educator, and mentor – capable of providing creative and effective solutions to the toughest problems in business. With over 20 years of management experience in information technology, business process services, healthcare, government administration, education and retail, Ms. Roddy was determined to launch a company where she could use her skills and experience to help companies focus on customer satisfaction, operational excellence and quality as priority drivers of strategies that differentiate them from the competition.
For the past 20 years, Ms. Roddy has excelled in enterprise change management, program/project implementation, quality management, restructuring operations, enhancing collaboration, and positioning organizations for continued growth with a cumulative value of over $350 million. Her success is due to her unwavering commitment to excellence and to helping her clients work smarter, not harder.
Ms. Roddy holds a B.A. in Communication from Wilberforce University (with membership in the Alpha Kappa Mu Honor Society) and an Executive M.B.A from Cleveland State University (with membership in the Beta Gamma Sigma Honor Society). She is also a Project Management Professional (PMP) and Lean Six Sigma Green Belt.
In every educational and professional pursuit, Ms. Roddy has proved herself to be an energetic, management-savvy, self-starter whose core values include honesty, integrity, accountability, goal setting and the motivation to win.
She aspires to help others discover their entrepreneurial path and provide them with expertise, resources and tools that will help them launch, protect their assets, make more money, grow their business and leave a legacy.
---
Rani Thakkar
Merrill Lynch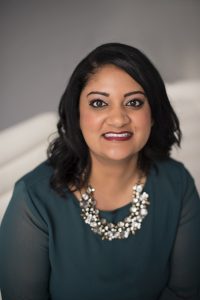 Rani Thakkar is an Client Associate for The Shultz Group at Merrill Lynch in Brecksville, OH.  She is also a Youth Regional Lead for the Midwest Chapter of BAPS.  BAPS is an spiritual, volunteer driven organization dedicated to improving society through individual growth by fostering the Hindu ideals of faith, unity, and selfless service.  Rani uses her passion, positivity, values, and leadership skills learned through her role as a lead for BAPS and brings it into the work environment in her role as an client associate to build, nurture, and maintain client relationships.
---
James Tusoch
Merrill Lynch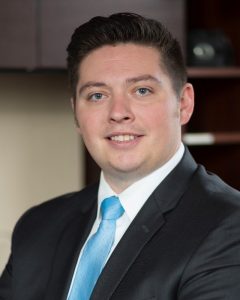 I love helping people realize their goals. Whether it is financial planning for my clients or helping people (of all ages, race, religion or financial stature) in the community to achieve their goals, it is important to listen, educate and guide those looking for answers to the best of my ability.  That means giving direction when needed or opening a door to make one's path easier to success. My grandmother always taught me to leave this place better than the way you inherited it. Feel free to use me as a resource to making your personal life and community better.