Greg Malkin, Director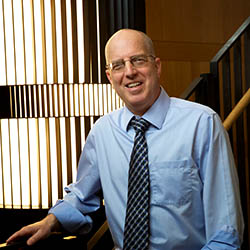 In 1983, Greg Malkin founded Technical Software, Inc. and served as its president until selling the business to a public company in 2000. Greg was an Inc. Magazine Entrepreneur of the Year Finalist and for seven years in a row his company was a Weatherhead School of Management Top 100 Growth Company.
In 2005, Greg founded the Young Entrepreneur Institute, which focuses on K-12 entrepreneurship education. Greg has won numerous awards for his work with entrepreneurship education including the Teacher of the Year by the Network for Teaching Entrepreneurship; Outstanding Entrepreneurship Educator by the Consortium for Entrepreneurship Education; Ernst & Young Entrepreneur of the Year finalist; National Federation of Small Business (NFIB) Entrepreneur Educator of the Year; and the Leavey Award for Excellence in Private Enterprise Education by the Freedoms Foundation.
The Young Entrepreneur Institute (YEI) believes that every child should understand and experience entrepreneurship. We believe that entrepreneurship education and experience can make subjects such as math and writing more relevant to students. We also believe that the intangibles necessary to become a successful entrepreneur – perseverance, hard work, managing adversity, overcoming failure, problem solving – directly mirror characteristics necessary for success in life. Every year, YEI helps hundreds of schools and organizations launch and expand their entrepreneurship programs, impacting thousands of kids.
Greg holds a Bachelor of Science Degree from the Massachusetts Institute of Technology (MIT) and a Masters Degree in Education from Ursuline College.
gmalkin@us.edu
216-831-2200 x7375
---
Ilene Frankel, Assistant Director, Director of High School Programs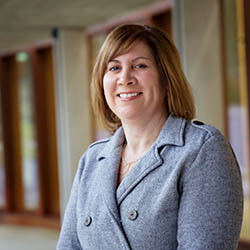 Ilene focuses on entrepreneurial education programs for students in grades 9-12. Ilene leads high school entrepreneurship programs for University School, as well as for the students and teachers in the 16-school Veale Youth Entrepreneurship Forum. She also serves as event director for the ENSPIRE 2015 conference for entrepreneur educators. Ilene has more than twenty years of business and marketing experience – most notably as Marketing Director at Cole Vision Corporation and more recently advising start-ups like Your Teen magazine. She holds an Economics degree from The Wharton School of the University of Pennsylvania.
ifrankel@us.edu
216-831-2200 x7488
---
Jessie Jones, Director of K-8 Programs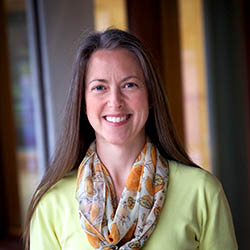 Jessie leads K-8 programming and partnerships including Lemonade Day Northeast Ohio and Selling Bee. As a champion for experiential education and economic revitalization, she is enthusiastic about entrepreneurship education as a way to empower students to make positive change in their lives and their communities. Prior to YEI, Jessie spent ten years as a technology and business consultant. She holds a Bachelor of Arts in English and Sociology from Guilford College, and a Masters of Science in Geodetic Engineering from The Ohio State University.
jjones@lemonadedayneo.org
216-831-2200 x 7456
---
Mary Schoen, Associate Director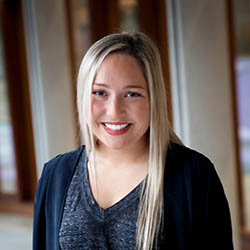 Mary works with students at University School, as well as liaising with school and organization partners throughout Northeast Ohio. She serves as the project manager for Celebrate Youth Entrepreneurship, an annual event that brings together over 1,000 students throughout the day's activities. In addition, Mary spearheads online marketing initiatives and event management and execution for Young Entrepreneur Institute and its programs. Prior to joining University School, Mary worked in recruitment and training at Barneys New York corporate office, as well as in the startup of a family business. Mary holds a Bachelor of Arts in Psychology and Sociology from Hunter College, The City University of New York.
mschoen@us.edu
216-831-2200 x7496
---
Reka Barabas, Director of Young Entrepreneur Market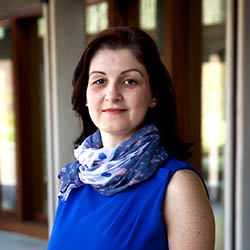 Reka is passionate about connecting young entrepreneurs to the community and giving them the opportunity to sell outside of the school walls. She joined the YEI team in 2013 and leads the Young Entrepreneur Market. Reka also serves as the Director of Bad Girl Ventures (BGV) Cleveland which offers female entrepreneurs education, mentoring, and access to capital. Before joining BGV, Reka served as the Executive Director of The International Entrepreneur (TiE) Ohio and the Cleveland Council on World Affairs. Reka holds an M.A from Bowling Green State University and a Certificate of Nonprofit Management from Case Western Reserve University.
rbarabas@us.edu
216-831-2200 x7489
---
Wendy Wercion, Director of Underwriting and Sponsorship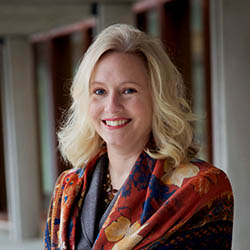 Wendy creates powerful partnerships with foundations and corporations supporting youth entrepreneurship. With 25 years in new business development, she has created projects for General Motors, National City Bank, University Hospitals, Iron Chef Michael Symon, Olympian Diana Munz and over $1 million dollars of promotional support for NE Ohio Susan G. Komen Foundation. Wendy holds a degree from Ohio University's Scripps School of Journalism, and most recently worked in sales management for CNBC and WKYCTV3/Gannett Media.
wwercion@us.edu
440-339-1885
---
Nicole Lawrence, Director of Community & International Partnerships at US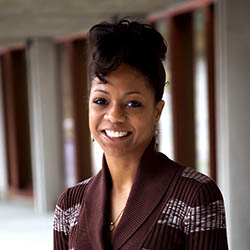 Nicole loves inspiring students to dream big and reach their full potential. Nicole manages the University School Community Engagement Program, national and international trips, the exchange programs with partner schools in China and Kenya, summer internships, and the Anderson Scholars Program where students pursue a concentration in entrepreneurship or science.
Nicole earned her undergraduate degree at Oberlin College and her MBA from The Weatherhead School of Management at Case Western Reserve University. Prior to US, she was a founding staff member and the Director of Programs and Alumni Relations at E CITY, or Entrepreneurship: Connecting, Inspiring and Teaching Youth. E CITY teaches entrepreneurship, business and life skills to over 1,300 youth from low-income areas in Cleveland.
nlawrence@us.edu
216-831-2200 x7391
---
Meg Bell, Assistant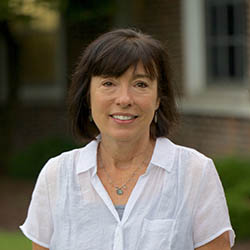 Meg supports all Young Entrepreneur Institute programs. She also manages logistics for the Community Engagement program at US, and coordinates marketing efforts for the Leadership Center at US. Before joining our team, Meg worked in publishing, as a developer of materials for textbooks, and for ten years as a high school English teacher at Laurel School. Meg holds a Bachelor of Arts degree in English from the University of Massachusetts at Amherst.
mbell@us.edu
216-831-2200 x7180
---
George Heath, Teacher, Economics & Entrepreneurship
George translates his diverse business experiences into stories that educate and inspire students in the classroom, not only at University School, but at Miami University, the State University of New York, Clemson University, and elsewhere. George retired from Sherwin-Williams where he was a Group President with over 7,000 employees in North and South America, Europe, and Asia. As President, he helped grow the business from $1.6 billion to over $3 billion in just 5 years. Before becoming a President, George led sales and marketing teams at Sherwin-Williams, PPG Industries in Pittsburgh, Axeda, a venture-funded startup in Boston, and at Thermovation Engineering, an equipment manufacturer in Cleveland that grew more than 1,900 percent during George's tenure, winning five consecutive Weatherhead 100 Awards. George holds a MBA from Miami University and a BFA from Bowling Green State University.
gheath@us.edu
216-831-2200 x7498
---